Happy International Women's Day, CodeNewbies!
Today is International Women's Day — a global event celebrating the diverse and meaningful achievements of women.
Women have made important contributions to the field of technology and software development throughout history, but the playing field has never been equal. Nevertheless, women have kept fighting the status quo, learning, and coding. International Women's Day is a time for both celebrating how far we've come and reflecting on what needs to improve.
The theme of IWD is "Choose to Challenge". So, in honor of IWD and this theme, we're recognizing five contemporary women who have made great strides in STEM and challenged various status quos through their work.
We also want to hear from you in the comments about the women in programming and technology that inspire your coding journeys. Anyone is welcome to participate.
---
Ada Nduka Oyom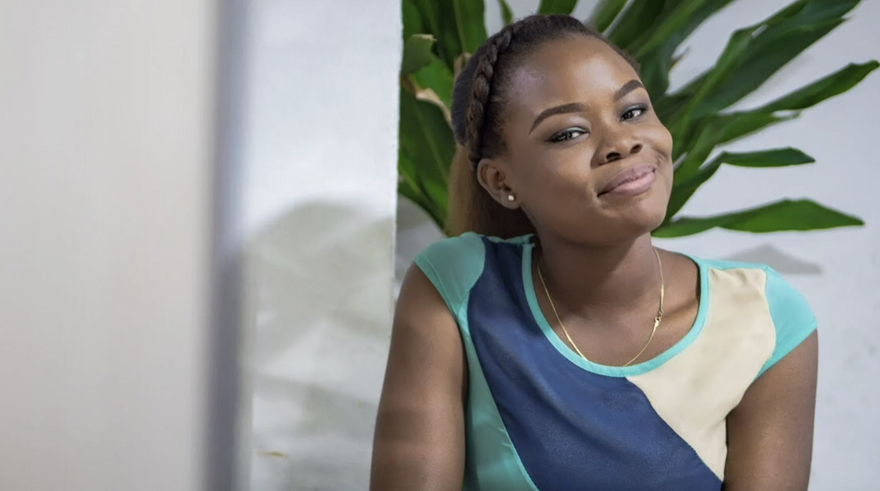 source: Ada's post for #SheCoded 2018 on DEV!
Ada Nduka Oyom is a software developer, developer relations, and community-building expert who currently works for Google as a Developer Relations Ecosystem Community Manager in Nigeria.
Ada is the Founder of She Code Africa (SCA), a non-profit organization dedicated to helping young girls and women in Africa build technical skills. Ada started SCA in 2016 and since then has connected with over 5,000 women across 15 African countries with a constant focus on gender inclusivity.
Ada began as a self-taught developer and over the years has built a reputation with her developer relations skills and advocacy work for the open source software community in Africa. She also co-founded Open Source Community Africa -- one of the largest communities for open-source enthusiasts, advocates, and experts across the continent.
Ada also volunteers as a mentor for early-career technologists and has been named one of the Top 50 TechWomen of Lagos by TechCabal.
Noor Shaker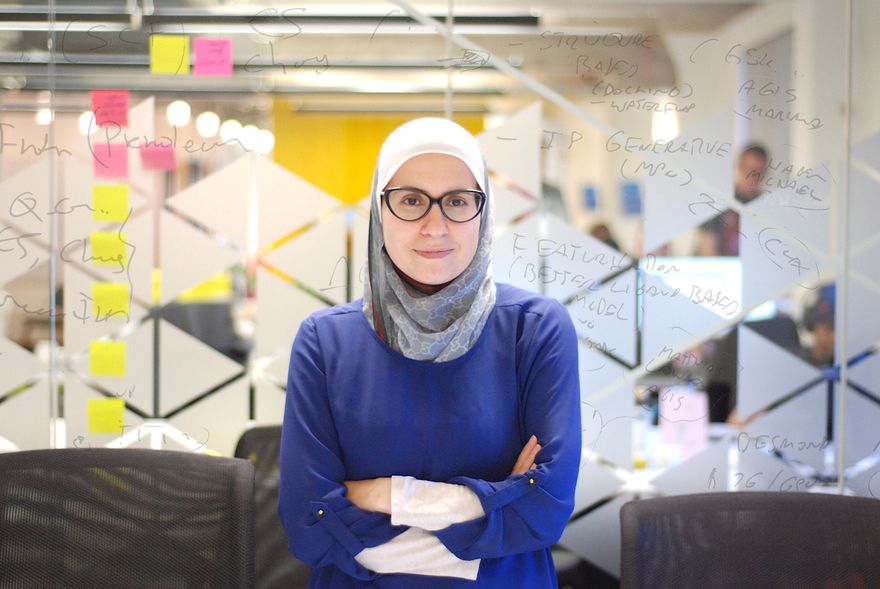 source: MIT
Noor Shaker is a Syrian computer scientist responsible for co-founding the drug discovery start-up GTN. Shaker is known for harnessing the power of quantum computing and artificial intelligence to speed up the design of new drugs.
Through her work, Shaker has challenged the traditional timeline of how quickly a drug to combat a new disease can reach people who need it. As we know all too well during the time of COVID, this is an area of computing that directly impacts people's lives. Thank you, Noor Shaker!
Limor Fried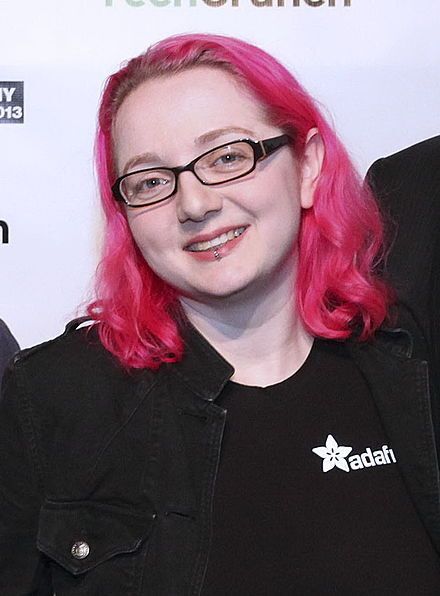 source: Wikipedia.
Limor Fried is an electrical engineer and founder of Adafruit Industries: a 100% women-owned electronics company for hobbyists that provides fun experimentative electronics kits. Fried is responsible for drafting the official definition of open source hardware and participated in the first Open Source Hardware Summit. Fried often goes by the name "ladyada", a reference to Ada Lovelace.
From being the first female engineer on the cover of WIRED magazine to being named Entrepreneur magazine's "Entrepreneur of the Year", Fried has been celebrated for her contributions to the field of technology in many ways.
Thank you for constantly reminding us that women belong in software, hardware, and everywhere things are invented, Fried!
Ayah Bedhir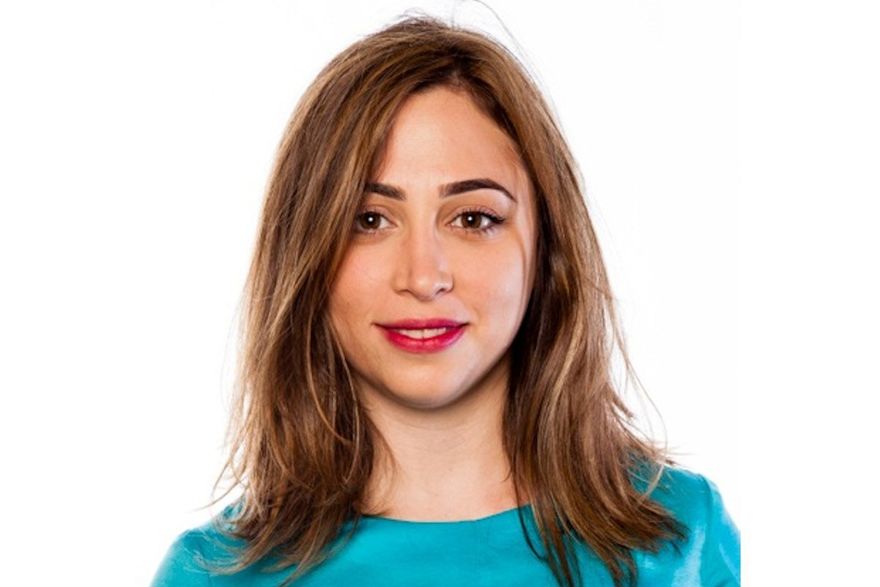 source: Twitter
Ayah Bdeir's work is dedicated to empowering everyone to be an inventor. As the CEO of littleBits: an open source library of electronics parts that snap together to create machines and learn, Bdeir has helped millions of kids access the joy of STEM.
Bdeir co-founded the Open Hardware Summit with a mission of establishing standards for applying open source to hardware. She also co-founded Daleel Thawra (translation: "Directory to the Revolution") following the outbreak of the 2019 revolution in Lebanon. Daleel Thawra is a platform to help civil rights protesters use technology in their activism.
She has been given many awards and garnered tons of recognition for her work, including BBC's 100 Most Influential Women, the New York Times Groundbreaker award, MIT Technology Review's 35 Innovators Under 35, and many more.
Ayah Bdeir, you inspire us!
Pilar Manchón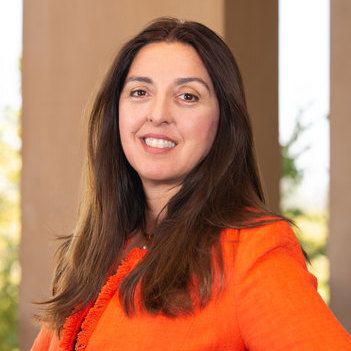 source: Jalisco Talent Land
As the Senior Director of Research Strategy at Google's AI division as well as an accomplished investor and lecturer, there are many reasons why Pilar Manchón is a role model. For over 22 years, Manchón has been a leader in Artificial Intelligence, focusing on many aspects of the field (from Natual Language Understanding to Human-Computer Interaction).
She has held a number of executive positions at highly-visible companies, including Amazon, Roku, and Intel.
If that wasn't impressive enough, Manchón serves on the Board of Advisors for Latinas in Tech — a non-profit organization that works to connect, support, and empower Latina women in technology.
---
In the comments below, we'd love to hear about the women inspiring your coding journey, be they contemporary or historical figures. ❤️
Whether you are a woman or an ally of women, we invite you to share your story and reflections on gender equality in tech for "Nevertheless, She Coded" — a DEV Community celebration of International Women's Day.
Happy International Women's Day!