Welcome to the "CodeNewbie Community Spotlight" — a series where we interview an individual from our community and highlight all that they've accomplished. We'll be celebrating our CodeNewbie community in a new and different way each month!
---
Pronouns: She/Her
Location: Jamaica, West Indies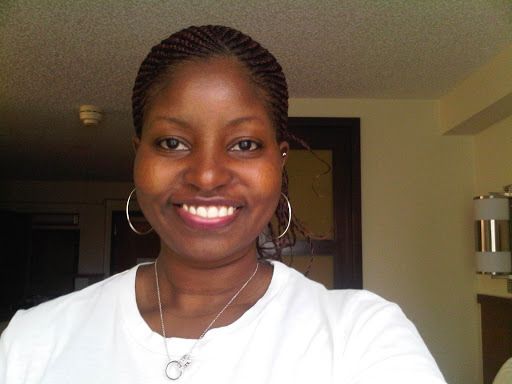 What got you into coding?
As a teenager, I loved technology so much that I taught myself how to use the computer. From then on, I knew I wanted to go down that path, I just didn't know how to go about it and fell into a different field. I always heard how hard programming was and how difficult it was to learn, which created a mental block that deterred me from trying. It was always presented as something that "only the smartest people" can do. Since then, I've studied web design, information technology (BSc.), and graphic design (another thing I love).
However, I had no guidance on how to put all of these subjects together. Back then, I'd never heard the term "web development" and didn't know such a thing existed. When I discovered it and saw that it wasn't rocket science, I knew it was for me. I wanted to change my career and finally found a way to do it.
What's your dream role?
My dream role is working with great people in a supportive environment that allows me to learn and grow. Working with people who are understanding, encourage questions, are willing to help and listen. What I see in the tech industry is a lot of putting others down, making them feel they're not good enough and will never be good enough. That doesn't encourage someone to stay long term, learn and grow with a team or company.
What made you decide to join a community as part of your coding journey?
I was getting overwhelmed with "all the things" I felt I had to learn — I needed help! I started actively looking for a place I could feel comfortable saying "I don't understand what that means" and "I don't know how to do that". A place where it was okay not to know everything. Seeing so many advanced developers talk about things I didn't understand was intimidating, as coding isn't something that's learned overnight. When I started discovering the DEV and CodeNewbie communities and met other members that continuously encouraged me to keep going, I knew I found the type of community I was searching for.
"I started actively looking for a place I could feel comfortable saying 'I don't understand what that means' and 'I don't know how to do that,' — a place where it was okay not to know everything."
What is something you're particularly proud of?
Several things, actually.
Lurking less, asking more questions, and getting involved with the community.
I'm an introvert by nature and would never ask questions for fear of not knowing enough or getting the dreaded "You don't know this? You don't know how to do that?" comments. Now I know there's a supportive community that understands this journey and will help me along, regardless of where I'm at.
My first tech blog post on dev.to that received several comments and likes.
I never thought anyone would even see it, and the fact that people shared how my post resonated with them inspired me and told me I was in the right place. (shared below)
Tell us about a struggle you've overcome.
This is a cheesy answer 🙃, but not throwing in the towel. When I went down the rabbit hole of researching web development, I started to think I'd never learn what I needed to get into tech. I even got close to talking myself out of it, too. To then realize I still wasn't "getting it" after months of learning was hard, but then it finally dawned on me: I wasn't understanding the resources I had in front of me. After figuring out what worked best for me, I realized it would take time, but I could learn it.
What is one fun fact about you?
Fiction novels, tv shows, and movies are my happy place 🙂. Too cliché? 🙃
---
To read more about Debra-Kaye's coding journey, you can follow her here on CodeNewbie Community and DEV @debrakayelliott. One post we particularly loved was this relatable piece on navigating the world of web development! This was the first post she ever shared on DEV, originally. Referenced above!
See you next month for another CodeNewbie Community Spotlight! 💚