Welcome to the "CodeNewbie Community Spotlight" — a series where we interview an individual from our community and highlight all that they've accomplished. We can't wait to celebrate our CodeNewbie community in a new and different way each month!
Pronouns: She/Her
Location: Portland, OR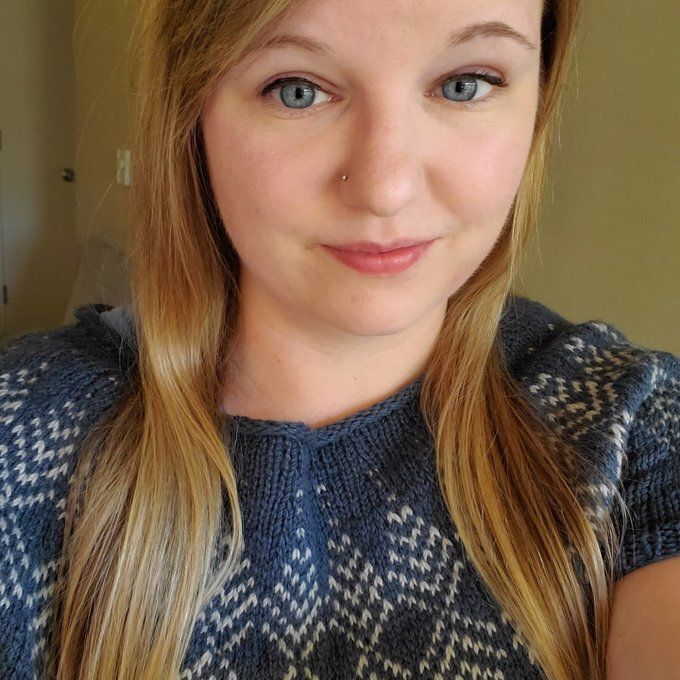 What got you into coding?
I didn't get into coding until I had to take some introductory courses in college for my major; they were all pretty simple websites and a brief introduction into usability and design patterns. Coming from a small town school, we didn't have any coding courses or much exposure before then. I preferred taking nearly every art class I could instead! My family did have a computer in the house for most of my childhood and you'd probably find me playing free games on it. On occasion, I'd have to troubleshoot what was going on when they inevitably crashed, usually a good "turn it off and on again" would suffice. After graduating college was when I dove a bit deeper into learning with basics on Codecademy, PHP/WordPress with Udemy, and then full stack JavaScript from freeCodeCamp. Seeing what can be done with code and using my art/create/design background, I was hooked.
What's your dream role?
In the more immediate future, I'd like to work in a collaborative environment working on full stack web applications. Later on in the future, I'd like to work on projects or technology that helps people and the earth, for example, topics like environmental conservation, open education, incident response (and preparation), and the list goes on. I had a recent tweet briefly going over these, and received some positive responses from others that boosted my confidence a bit. Eventually, I'd like to do some more research into one of these topics and possibly find some open source work supporting them. I've had some of these topics saved in the back of my mind for a few years, but the last year has really accentuated some of these issues and how we're going to prepare for our futures as a general society.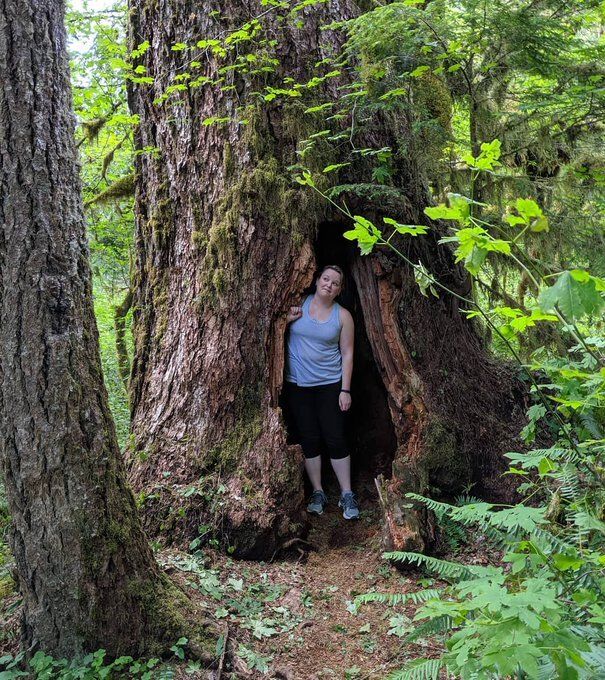 What made you decide to join a community as part of your coding journey?
I knew once moving from Seattle to Portland, I was going to be able to focus on self-teaching coding until I got a job. In preparation, I researched possible tech related MeetUp groups to attend in order to meet some like-minded folks. There were so many at the time, you could have attended a different one each day of the week! The first one I attended was just days after moving and was a Women Who Code event. I went and didn't speak to anyone, but the main goal was to go since I didn't know the area very well yet and I was incredibly shy. It was eye opening what a tech meetup event could be like, so I kept showing up to their events until I was soon approached to volunteer and lead a study night.
I have met so many great people through this one group and so many others over the years, meetup or not, it really has helped having the support while self learning and navigating this career choice. This is the same support coming from online communities, like CodeNewbie, where you can chat with people around the world you may never meet in person but can help with a question or bug you're stuck on. Both online and in person connections build those necessary relationships for ongoing support and possible opportunities.
"Both online and in person connections build those necessary relationships for ongoing support and possible opportunities."
What is something you're particularly proud of?
The incredible confidence growth in myself in the past few years since moving to Portland has been transformative. I left people I knew for a city I knew one person, no job, in the beginning of winter, which is honestly pretty dreary for the Northwest, and it was a tough few months until I eventually did get a website support job. There have been ups and downs since then but I've continued that growth trajectory to practice getting out of my comfort zone, continuing to learn to code, and connect and help others with their journey. One of the larger accomplishments in this time is becoming a study night meetup lead for Women Who Code and coordinating with others for three years! Reserved younger me would never have thought that was possible; especially having general and social anxiety, meeting new people and public speaking is terrifying but I've been able to practice these a bit more on a smaller scale with study nights.
Tell us about a struggle you've overcome.
"It's a marathon not a sprint" is a common phrase I hear. Building confidence and working through imposter syndrome is difficult for self taught coders, and sometimes I get caught comparing myself to those who have had quicker career changes or gone through a bootcamp to get hired. It's been a slower journey but I'm confident eventually I'll reach my goal. A bootcamp hasn't been exactly viable for me with student loans and taking time off, and I could find lots of free resources on the web anyway, I was determined to "make it" without a bootcamp or second degree. The in person and online communities and other supporters have really kept me going over these years.
What is one fun fact about you?
If I'm not working on a coding or crafting project, I try to get out into nature for a good mental reset. For the past few years in the spring, I've done a mother/daughter trip and we hiked on Mt. Rainier, beachcombed on the Oregon Coast, or (on my last trip,) ziplined! It really helps to get physically away from the computer and out in nature to recharge.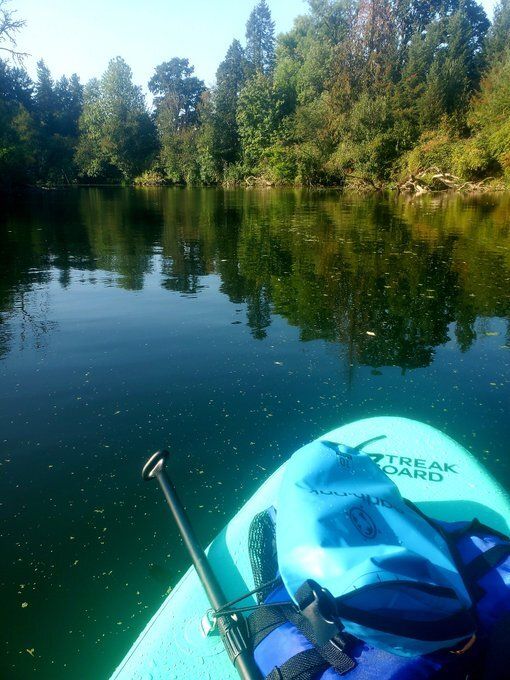 ---
To read more about Haley's coding journey, you can follow her here on CodeNewbie Community and DEV @haleyelder
See you next month for another CodeNewbie Community Spotlight! 💚