December starts tomorrow. Many people countdown to Christmas with Advent calendars. Advent calendars are special calendars that you use to mark off each day. They have a door or pocket with the date on them. On the first you open door number #1, the second open door number #2. Continue daily till the 24th.
I've used a LEGO Advent calendar the past few years. That was my inspiration for my CSS ugly sweater series.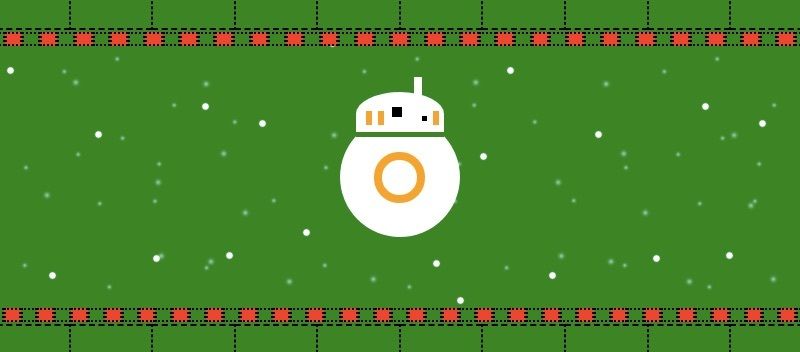 Code Challenge Advents
Some developers wanted to join in on the Advent fun so they have made their own software related advents. You can join them, solve some daily puzzles, and learn something new.
Advent of Code
The most well known is the Eric Wastl's Advent of Code it will start dropping daily challenges at midnight EST December 1. The puzzles are language agnostic. You can solve them in whatever language you want.
There's usually two brain teasers a day you have to solve the first one to unlock the second. But you don't have to solve December 1 before you open December 2. Coders can jump in at any point to solve a problem. There's a story that join the puzzles together.
There's a leaderboard and a subreddit. People will be blogging their solutions as well. There's a big community that participates, check your community if you want to collaborate or encourage each other.
Advent of Cyber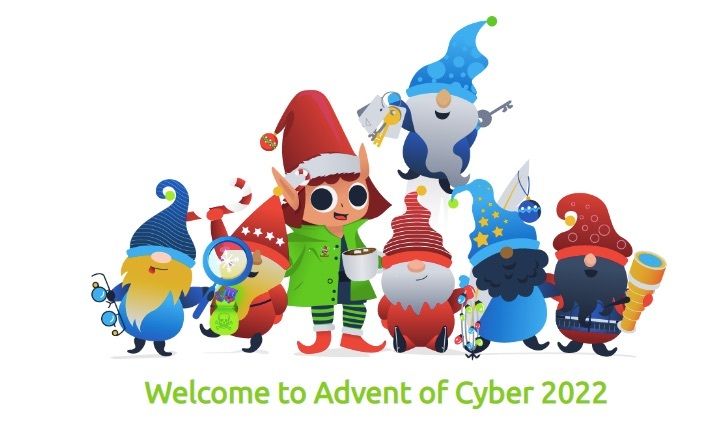 Advent of Cyber is a Cyber Security daily challenge. You can learn about cyber security in this challenge. You can also win prizes. For each task you solve, you earn a raffle ticket. Prizes will be drawn on the 28th.
Total Prize Pool Value: ~$40,100
For Learn One Subscriptions, winners will be able to select their Offensive Security course.
Advent of CSS


This is the second year of Advent of CSS. A daily CSS challenge by Amy Dutton of the called Compressed.fm podcast. The challenges are emailed and you build and share your solutions. The email includes a Figma file, style guide, and hints to help. The basic tier is free but there's a $24 tier that includes the final solution and tutorial. You can order a Bundle with Advent of JS for $39.
Advent of JS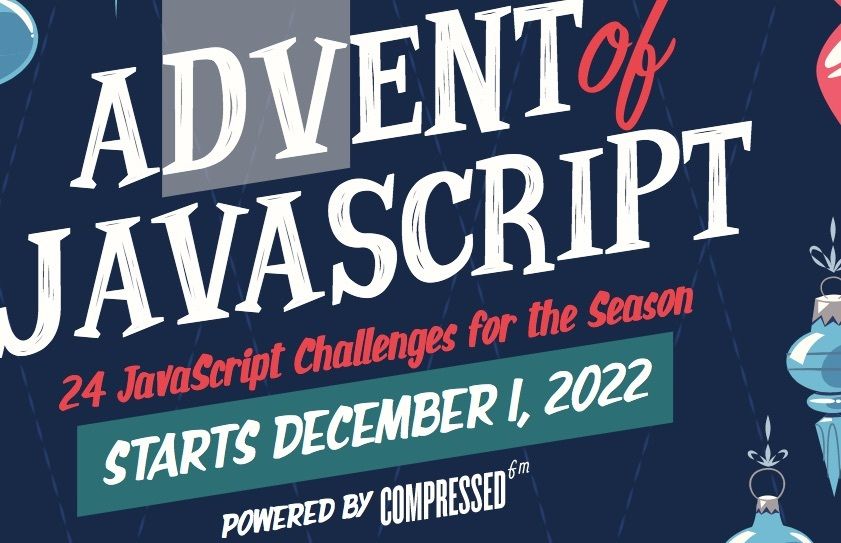 Also in its second year is Advent of JS by James Quick. A daily email challenge for JavaScript. The free tier includes, all the HTML and CSS you need to get started, allowing you to focus on the JavaScript. Plus a brief on how to get started and ways to push yourself.
The $24 level includes final solutions and instructions. You can bundle with the Advent of CSS for $39.
I did a few of the Compressed.fm challenges last year. They were longer that I had expected. I thought it would be a short challenge but these took a while.
Advent of Vue
New this year, Advent of Vue. Sign up for a daily Vue challenge via email.
24 pull requests
A project that encourages developers to send a PR to an open source project every day for 24 days. They have many featured projects. 24 pull requests
Blog Advents

C# Advent
Every day two new C# blog articles to read.C# Advent This one goes to the 25th. You can already see a list of authors.
It's A Shape Christmas
Not a challenge but a group of artists sharing their work. It's a Shape Christmas is 25 days of art. Each day a new Christmas piece made using 4 shapes. (Square, Triangle, Circle, and Hexagon). You can watch for inspiration.
Java Advent
The Java Advent features a new Java article everyday. They had a call for papers beforehand. If you want to write a Java article, watch for the CFP next year.
.Net Advent
Another advent of blog posts..Net Advent has 24 daily .net blog posts. Each day opens a link to a different blog.
How I am Participating
I am participating in the Advent of CSS and JS. I'm going to buy a solution bundle. I'll try to solve it before watching the videos. Now can I do them everyday, that's the challenge. I just didn't have the time last year. I might blog my solutions but they ask if you use the tutorials not not share their code or claim it as your own. But I'm also planning on more CSS Ugly Sweaters projects so we'll see how much I can do.
Your Submissions
Do you know of any more developer related advents? Put them in the comments.
Will you be participating in any of these challenges? Find some friends and hold each other accountable.
Where will you share your solutions?
Follow the people that built these advent Challenges. They spent a lot of time creating them. Some of these blog advents look for writers. They are closed now but if you write C#, Java, or.Net look for those advent next fall.
Good luck!