Welcome to The Hand Code - a casual space where I talk about recent schemes, random non-tech things, and otherwise brain-dump. Thank you for reading!
✨ Hello ✨
It's been a minute! I've been doing a lot of life things recently, but I am finally getting back to blogging. I would really love to be more consistent about it. I think it is simply a matter of scheduling time to write and sticking to it.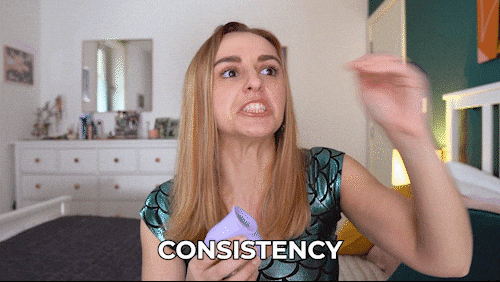 😮‍💨 Before getting into it...
I want you to take a few deep breaths. Really feel it in your belly. You are enough. You are doing your best. It is okay for your life to feel chaotic or to feel like you are taking too long to accomplish your goals. You are smart, creative, and you will get where you want to be eventually. Just keep at it.
Okay, now moving forward.
🗓️ What I've been up to recently
I have spent most of my coding time over the holidays reviewing React fundamentals. I really want to get it engrained and I want to feel confident enough in my knowledge to be able to talk about it in interviews. I have started working on a book tracking app that is 100% my own, which has been fun but challenging. I am tracking my progress so I can have a blog post dedicated to it once I am done.
I also need to start coding my portfolio website. I have it designed and everything, I just need to set aside the time to do it. I would like it to be up during the first half of February (this is me trying to set up some accountability). I'm not going to code it in React. Just HTML, CSS & JavaScript so I can get 👏 it 👏 done 👏.
I really want to get into technical writing, so I am setting a goal to publish a technical blog post every Wednesday moving forward. I published one on the React useState Hook last week. I am working on either doing something similar with the useEffect Hook or something with fetching an API with React for my next one.
🔍 Job Search Updates
I've been applying to jobs pretty consistently! I've been working on reducing the time it takes me to write a cover letter. I find that it is taking me a long time to craft the "perfect" cover letter, but spending hours on it is just not sustainable. I've been setting a 25 minute timer to write whatever pops into my head, then spending another 25 minutes condensing it and making the flow make sense, then another 25 minutes refining it all. That has been working pretty well, but that's still almost an hour and a half. My problem is I read the company's values and the role's responsibilities and then I get all of these ✨ ideas ✨ about how I'm going to write the Greatest Cover Letter of All Time. I really just need to calm down about it.
🎉 A recent win
I finished my React course in November! Then holidays happened and I've been reviewing React fundamentals and now it's already the end of January. Time flies.
🦄 For fun!
I have been reading The Long Way to a Small, Angry Planet by Becky Chambers.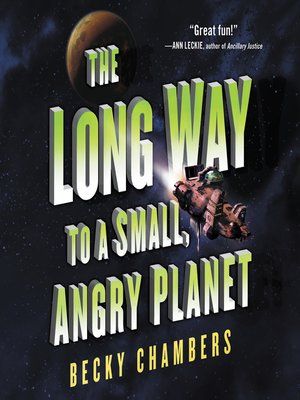 It is about a ship called The Wayfarer that creates black holes for intergalactic travel. It is more focused on character development and it is like a warm sci-fi hug. I am thoroughly enjoying it so far!
⚡Goals I have recently accomplished
☑️ I FINISHED MY REACT COURSE
☑️ I posted a technical blog!
⚡My goals for the near future
🔲 Work on the book tracking React project
🔲 Publish another technical blog this coming week
🔲 Start and finish my portfolio site
🤔 Does anyone else always write a cover letter? What books are people reading? How are y'all in general?
📸 cover image by me