Coursera - Technical Support Fundamentals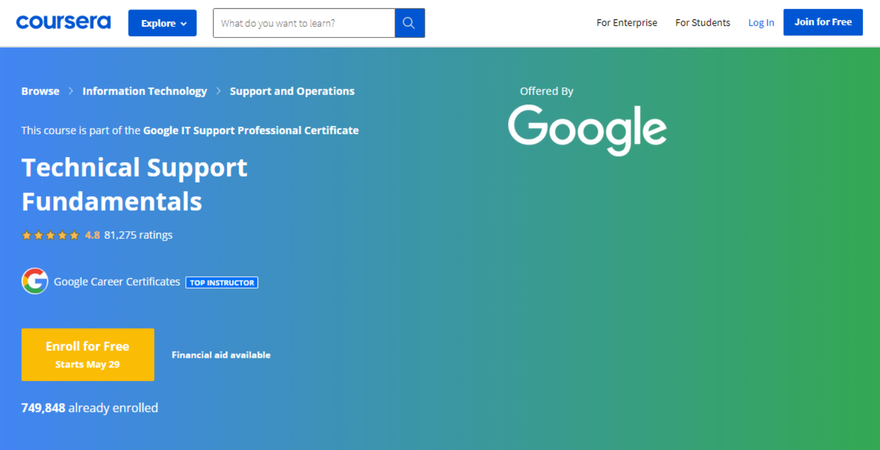 You will receive training in Technical Support Fundamentals to become an entry-level IT Support Specialist. You will receive a legitimate certificate upon completion because it is a component of the Google IT Support Professional Certificate program. The course is available for free as part of Coursera Plus, which costs $399 year and offers more courses, or for $39 per month if you only want to take it. The course includes subtitles in a variety of languages and covers subjects including binary code, Linux, and troubleshooting. Some students may also be eligible for financial aid.
Who should enroll in this program? For students looking to apply for a customer-facing IT support position, this course is a decent beginning, but it might be too elementary for other students.
To save money on the course, use the Coursera.org coupon codes.
FutureLearn - Introduction to databases and SQL
Learn about databases, their uses, and how to search and change data using SQL in this lesson from the Raspberry Pi Foundation.
Along the way, you'll learn about primary keys, the connections between tables, how to build joins, and how to perform multi-table searches. You'll gather your final projects and look at database exports over the last week.
It's crucial for instructors, students, and parents to have confidence in the topic because learning about databases and SQL is a crucial component of computer science.
This course is intended for students who have never used or constructed a database using SQL but are interested in learning how. This may include parents, students, and teachers who instruct at the GCSE level or a level equal.
Learn more about the course here
If you want to save money on paid courses, you can get the FutureLearn coupon.
edX - IT Fundamentals for Business Professionals: Programming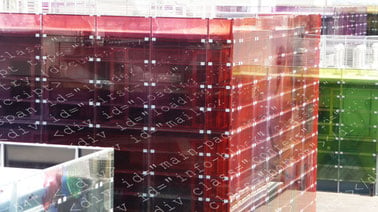 This course is provided by UPValenciaX and backed by the Universitat Politecnica de Valencia in Spain. It's delivered in English with an English transcript, and can be taken at your own pace on your own time. You can access all of the course materials for free, or pay $75 to receive a verified certificate when you finish the course. The complete IT Fundamentals for Business Professionals program includes five courses in all and is designed to prepare you for the CLEP ISCA exam. You'll learn about topics such as pseudo code, SQL language, data warehousing, and object-oriented programming. You'll need at least some prior experience with math and computers.
This course is perfect for learners who want to take the CLEP Information Systems and Computer Applications exam and work in the IT industry.
To immediately save money on your own purchases, use edX coupons!