Codiga is a platform that helps developers write better code faster. Codiga Coding Assistant lets you create, search and reuse code snippets within your IDE (VS Code, IntelliJ or Google Chrome). Stop wasting time looking for a code snippets online: download Codiga (it's free!) and get answers directly in your IDE!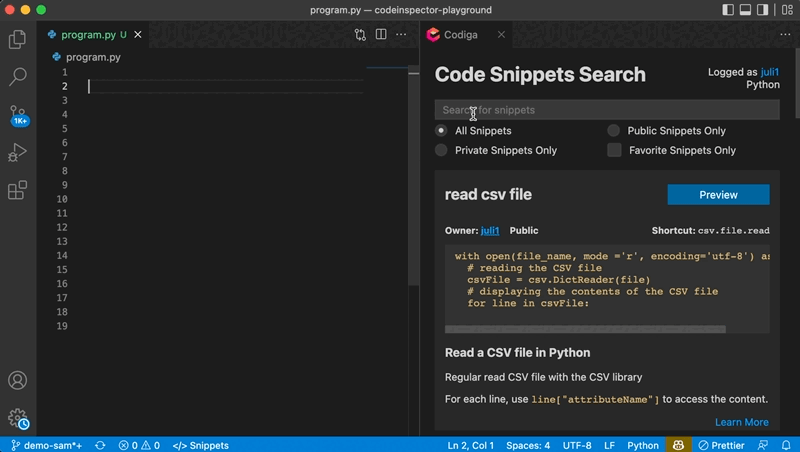 Create Code Snippets and earn badges!
With Codiga, you can create and use code snippets within your IDE but you can also share them on the Codiga Hub. On the Hub, your snippets are being rated by the Codiga community. Your activity on Codiga makes you earn badges and karma points. Sign up on Codiga today, create code snippets, earn badges and polish your profile!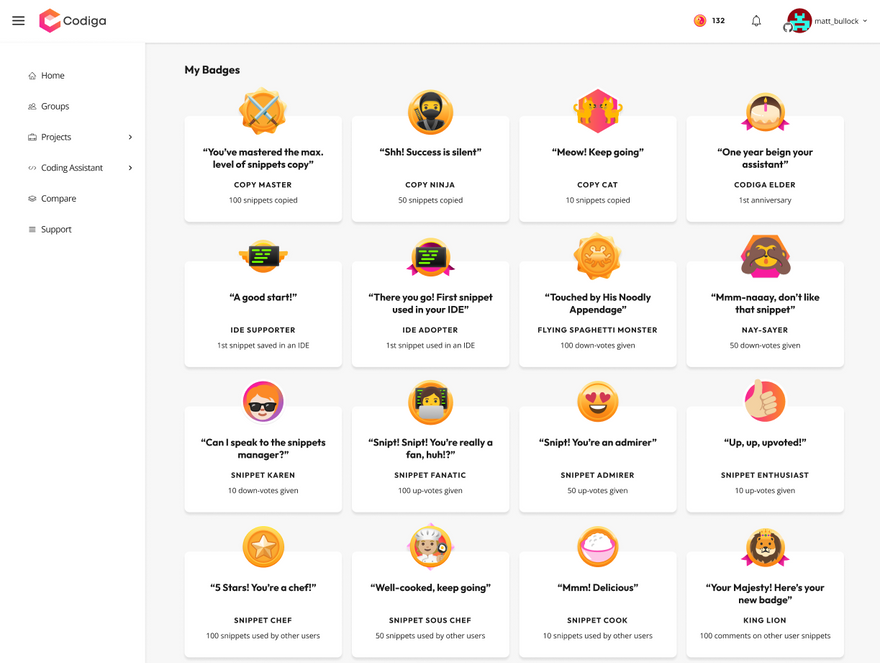 Do you like swag? We do too!
All developers love swag! We will give away 20 Codiga t-shirts with more swag right to your home! All you have to do is:
Sign up on Codiga and add your twitter handle in your profile

Follow @getcodiga on Twitter
We will select 20 participants that followed Codiga during Codeland (and until one week after) and mentioned their Twitter handle on Codiga. We will send them a Codiga t-shirt! We will contact you on Twitter when selected!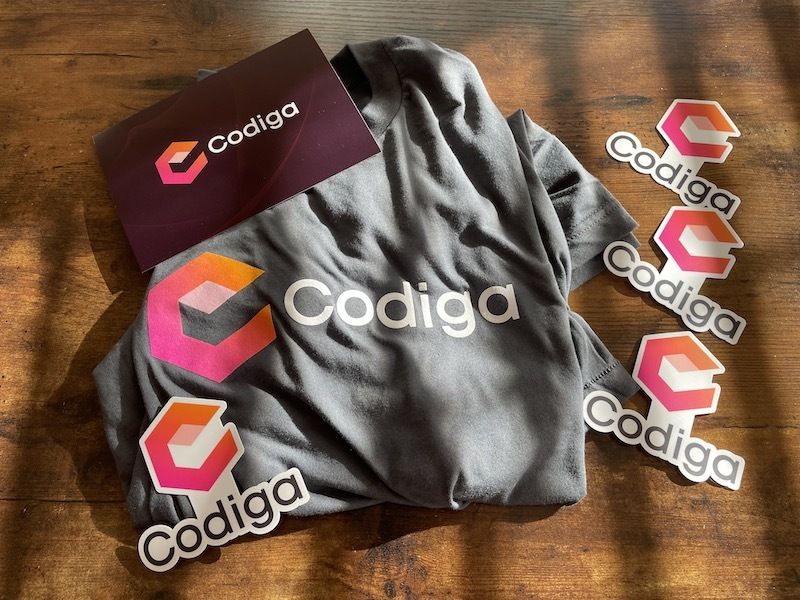 Write for us!
Do you like our product and want to write about it? Codiga has a Technical Writer program where any developer can write about Codiga while being rewarded! Do you have an idea about developer productivity and code snippets? We would love to hear from you!
Chat with us!
If you have any questions, join our Discord community or just use this thread! We're happy to respond in the comments below. 👇
---
If you'd like to share your contact info with Codiga you can do so by filling out this form. We'd love to stay in touch with you!