About Common Room
We gave it away in the title, but now we get to add a little more pizzazz: Common Room is the intelligent community growth platform that makes it easy for organizations and their DevRel teams to get closer to their communities.
We unify community engagement, product usage, and customer data into a single place, and use intelligence to surface actionable insights. With Common Room, DevRel teams quickly understand what's happening in their communities — across GitHub, StackOverflow, Meetup, Slack, Discord, Reddit, Twitter, Dev.to and more — so they can monitor community health, find product champions, source and amplify content, and build internal advocacy all with the goal of shaping and shipping better products and experiences for their communities (many of which you're likely a part of now or will be in the future!).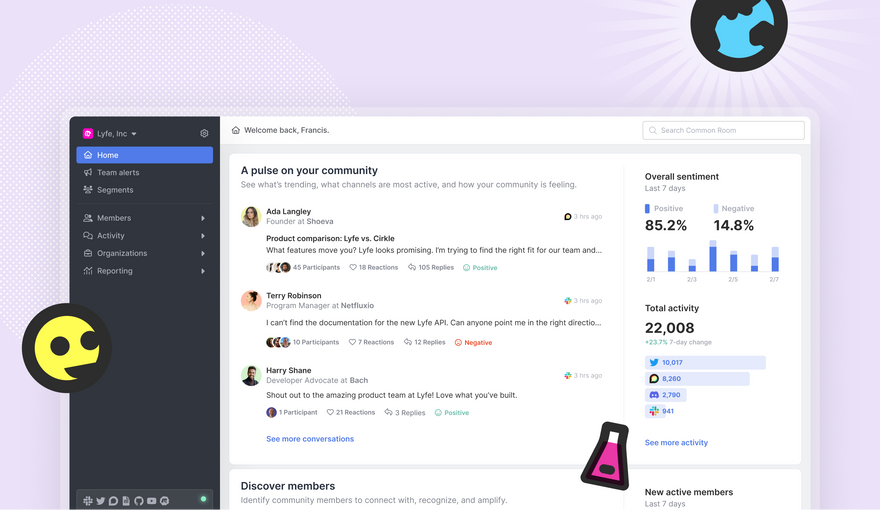 ---
Why we support CodeLand
Our whole company vision centers on a fundamental tenet: The belief that building community is not only important, but imperative, to building successful organizations that actually ship products and experiences community members, customers, contributors, creators, and champions love.
So we're beyond glad to support CodeLand and the coders, builders, developers, dreamers, students, teachers, engineers, and community members and leaders it brings together. Connecting communities, co-building roadmaps, elevating ideation around products and features, exchanging knowledge—it's all integral to creating and sustaining thriving communities and the companies that build great products with and for them.
---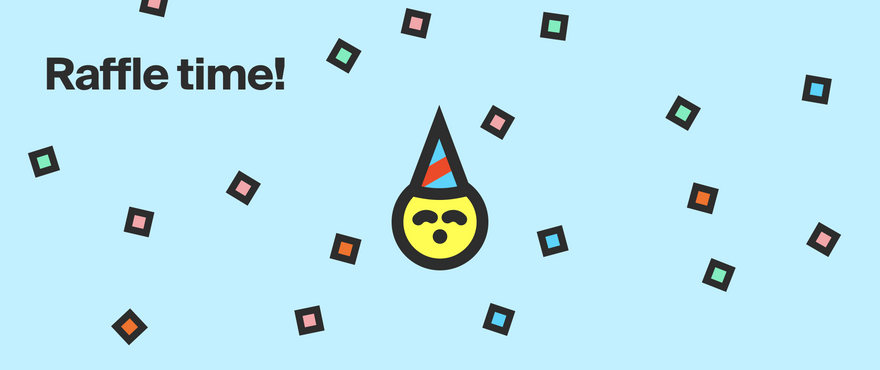 ❤️ swag? Same. Sign up for our raffle and 3 winners will walk away with some fresh socks, a $25 Kiva gift card to support communities beyond these digital walls, and a Common Room sweatshirt and water bottle.
---
What you should know about what's happening at Common Room
Our blog covers cool stuff: From addressing the 5 key challenges web3 community builders face to sharing our roadmap vision for the rest of this year, we cover a lot and we'd love for you to see it. Read the blog and RSS it if you like that kind of thing.
We love to make our release notes special: Our releases are based on fun conversations and learnings from our community and customers, and we like to make sure our release notes reflect that. Subscribe to our release notes for a guaranteed good read.
There's an API for that: We heart devs and APIs. Learn more about Common Room for developers.
---
The community-based Job Board
Jobs around the community: We host the Uncommon community job board and feature DevRel and DA job listings from amazing companies like Calyptia, Observable, Skyflow, and Tigris Data. See all the community job board listings.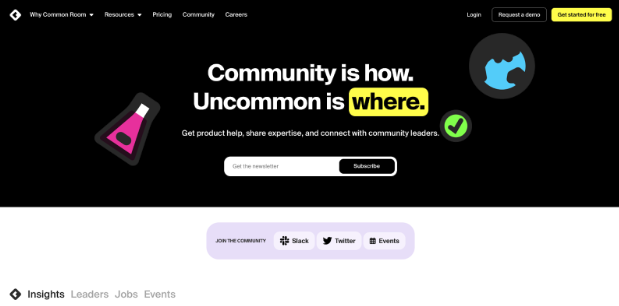 ---
👋 Say hey to Common Room and all the Roomies
At-us on Twitter, find us on Linkedin, learn more about our Uncommon community and its monthly newsletter and educational events, come say hey in our Uncommon community Slack, or drop a sweet comment below and we'll be there.
---
We'd love to know from you:
What's the most impactful community you're a part of, and why?
What's one thing you'd love to learn in the next year when it comes to coding, dev careers, or developer relations? (We might just have a perfect connection for you!)
Are there any companies you particularly admire today, and why?
Anything else! The above are just some prompts to start the juices flowing.
We can't wait to build with all of you 🎉
---
We'd love to stay in touch with you after CodeLand concludes! If you'd like to get occasional communications from us, you can share your contact info with us using this form. We promise we won't overdo it and you can unsubscribe anytime.