Well, hey there! 👋 We're Commsor, the world's only full-stack community company. We can't wait to meet you all during CodeLand 2021!
Allow us to introduce ourselves...
Commsor is building the community, resources, and education to help build a Community-Led future. We're creating tools like the Community OS and Meetsy, products that help companies understand and prove the value of community across their entire organization. We've created C School, the first-ever career-change course for Community Managers, and The Community Club, a thriving community for thousands of community professionals.
We're also behind Community-Led — a movement that aims to help companies put community at the heart of everything they do. Our goal is to see community treated as central within an organization, not just as a bolt-on. We want to make sure that community and the community builder are properly valued and empowered, and that community exists for the sake of community and its members.
This is why we're so looking forward to connecting with you all at CodeLand 2021 — few understand the incredible power of community in the way developers do. After all, community is what this year's conference is all about!
Ahoy! Some cool news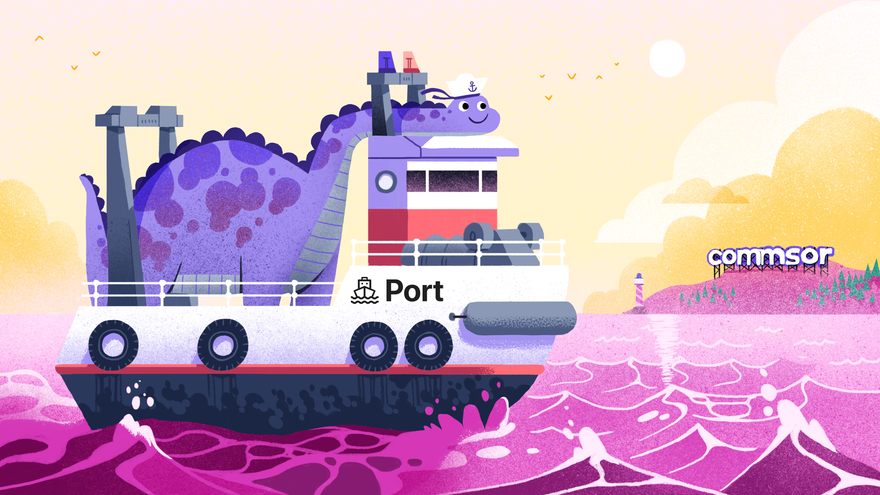 Commsor recently acquired Port, a platform that helps businesses navigate their communities. A huge part of what Port can do centers around developer communities — we know that joining forces with them will help us build even better tools for communities just like CodeNewbie and DEV!
We've got some more huge (seriously, very big) announcements coming in the next few weeks — keep an eye on our blog to be the first to know. 👀
Love dinos?

We do too! Have you met the Commsaur? She's a rather large, mischievous dinosaur with a love of community and a knack for surprises. She's also our mascot — and the star of our NFT project.
In the coming weeks, we're launching our own, lovable non-fungible tokens. Each Commsaur will be randomly generated, with its own combination of colors, headwear, glasses, expressions, outfits, and backgrounds. Each one will be truly unique. There are more than 3 billion possible dinosaur combinations — and only 8888 will ever exist.
Peep our blog for more info, or join the Commsaurs on Twitter for first-look reveals and the big drop!
Let's chat!
Want to know more about who we are, what we do, get a Commsor demo, or just say hi? We'll be hanging out in the comments on this post throughout the conference. Drop us a message below!