For SaaS enterprises, traffic is essential, and while PPC ads are effective, including SEO in the strategy is critical to growing organic traffic and increasing the Domain Authority of the website, which is one of the essential metrics for search engines and has a long-term return value.
Whether your SaaS product is brand new or you've already made millions in income, new clients are the lifeblood of your company, which means you should concentrate on:
So, in addition to creating a fantastic product that the world requires, you must generate more leads and convert them into paying clients.
What's the best way to get those leads? SEO will be crucial in generating all of those leads.
bringing in new leads and customers
obtaining membership renewals from customers
Increasing the average revenue per user of your website
Of course, you need to keep your current clients satisfied and renew their contracts, but if you don't bring in new consumers, you'll eventually go out of business. Read this blog post to learn about how to do on-page and off-page SEO for SaaS companies. Make sure to share these tips with your colleagues in your next marketing team meeting.
What is SEO for SaaS Business?
The practice of driving organic traffic to your SaaS company's website by achieving high rankings on Google's search engine result pages for relevant keywords in your market is known as SaaS SEO.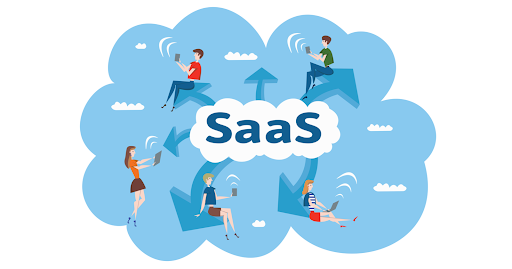 While some distinctions exist between SaaS SEO and SEO for other sectors, Google's major ranking variables are the same for all businesses.
Your SaaS SEO approach should be centered on creating exceptional content that answers a user's search query while also building backlinks naturally.
Does SEO help in SaaS Business?
SEO does not work for every business. It will be difficult to drive visitors to your site using SEO strategies if your product is so narrow that they aren't searching for it.
SEO, on the other hand, will work well for your SaaS firm if you're in a market with big search traffic that isn't entirely saturated.
When SEO helps you rank better on SERPs for your target keywords like mobile app development, it allows you to educate your users about your products, establish yourself as a credible source of industry expertise, and, as a result, supply your services to more people.
Furthermore, if you don't use SEO, your competitors will be able to rank higher on Google. To learn more about which approach you should take consider talking to a SEO expert.
Types Of SEO used for SaaS?
On-page SEO and off-page SEO are the two categories that all SEO methods lie into. What's the difference, though?
On-page SEO
On-page SEO has the potential to attract a large number of new visitors and buyers to your website.
Furthermore, you have entire control over on-page SEO: you decide what the theme and/or aim of each page will be. You get to choose who that page's intended audience is. You also get to choose the keywords and phrases you want to concentrate on.
What is On-Page SEO?
On-site SEO is the process of optimizing the many front-end and back-end components of your website.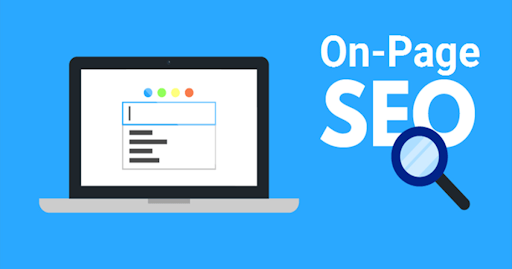 So, it ranks well in search engines and attracts new visitors. On-page SEO components include content elements, site architecture factors, and HTML elements.
Why On-Page SEO important for SaaS?
On-page SEO is important since it informs Google all there is to know about your website and how you deliver value to users and consumers. It aids in the optimization of your site for both users and search engine crawlers.
It's not enough to just build and publish a website; you also need to optimize it for Google and other search engines to rank and attract new visitors.
The tweaks and improvements you make to optimize your website are apparent to visitors to your page.
Important On-Page SEO Elements For SaaS?
1.High-quality content on the page
Choosing relevant keywords and themes is the first step in developing high-quality content. Perform keyword research by typing terms into Google and seeing what comes up for rivals and other websites.
2.Titles of Pages
Both users and search engines can learn what's on the associated pages by looking at the titles.
Include the focus keyword for each page in the title to guarantee your site pages rank for the right intent.
3.Use of headers
The HTML elements < h1 >, < h2 >, < h3 >, and so on are known as headers, or body tags.
These tags aid in the organization of your material for readers, as well as assisting search engines in determining which parts of your content are the most important and relevant, based on search intent.
4.Meta Descriptions
Meta descriptions are the short page descriptions that show above the title in search results.
Even though it's not a search engine's actual ranking factor, it can influence whether or not your page is clicked on. Therefore, it's just as important when it comes to on-page SEO.
5.Alt-text for images
Image alt-text functions similarly to SEO for your photos. It explains what your images are about to Google and other search engines, which is important because Google currently displays nearly as many image-based results as text-based results.
6.URLs of pages
Your page URLs should be straightforward to grasp for both visitors and search engines. They can also be used to create subpages, blog entries, and other types of internal pages while maintaining the hierarchy of your website.
7.Internal linking
Internal links are important for on-page SEO because they guide users to other pages on your site, allowing them to stay longer on your site and signaling to Google that your site is relevant and valuable.
Off-page SEO
Off-page SEO will support search engines in determining your site's level of trust, worth, and authorship.
Backlinks are one of Google's top-ranking factors, and this is especially true for SaaS businesses.
What is Off-Page SEO?
All SEO strategies that do not include maintaining or posting material to your website are referred to as off-page SEO.
You can utilize a variety of off-page SEO strategies. These strategies will help increase your website's authority and relevance by helping search engines.
Why Off-Page SEO important for SaaS?
Because search engines consider higher authority websites to be more genuine, relevant, and trusted, they rank higher than websites with low authority.
We want search engines to know that many people trust, share, and link to your website. Links are the only way to demonstrate this. You can employ a variety of other off-page SEO tactics.
Important Off-Page SEO Elements For SaaS?
1.Building Links
Any off-page SEO approach still needs to include link building. However, it's critical to learn how to develop links in the most effective way for your website and niche.
Backlinks from high-authority websites help your site establish itself as an authority. These high authority links act as a "vote of confidence" from one site to the next.
2.Content Marketing
Creating high-quality, engaging assets can help you market your content and encourage others to share it. For Example,
Infographics
Blog posts
Research articles
3.Search engine optimization for local businesses
While local SEO is a comprehensive SEO discipline in and of itself, certain parts, such as Google My Business and citations, are important off-page SEO approaches.
4.Use of Social Media
Your social media presence can bring you in front of potential clients and customers who are searching for solutions to their inquiries or the best brands to follow on the social networks they use. You need to make sure you're creating helpful and engaging content that aligns with your brand and your audience needs.
Customers frequently use social media as a customer service channel.
5.Use of Influencers
Today, influencer marketing comes in a variety of shapes and sizes. The aim in past years has been to have bloggers write sponsored content. Instagram, YouTube, and Facebook are the most popular social media platforms nowadays.
Conclusion
Once you've finalized your SEO strategy, put it into action on your website or have someone else do it for you. This will take some time to finish.