Ionic in 20 Seconds
Use Ionic to build beautiful, fast, cross-platform apps using web technologies like HTML, CSS, JavaScript, and your framework of choice — React, Angular, or Vue. Use native device APIs with Ionic and deploy web, iOS, Android, and desktop apps — all from a single codebase.
The DEV and CodeNewbie communities are amazing, inclusive spaces for new and experienced developers alike to share knowledge, resources, ask questions, and learn from others. We're honored to be here with you, and excited to sponsor CodeLand 2021. We hope you enjoy the conference!
Win Exclusive Ionic Swag!
Want to win some exclusive swag? We have a laser-engraved, vacuum-insulated hot/cold beverage bottle and an embroidered Columbia laptop backpack to give away via raffle!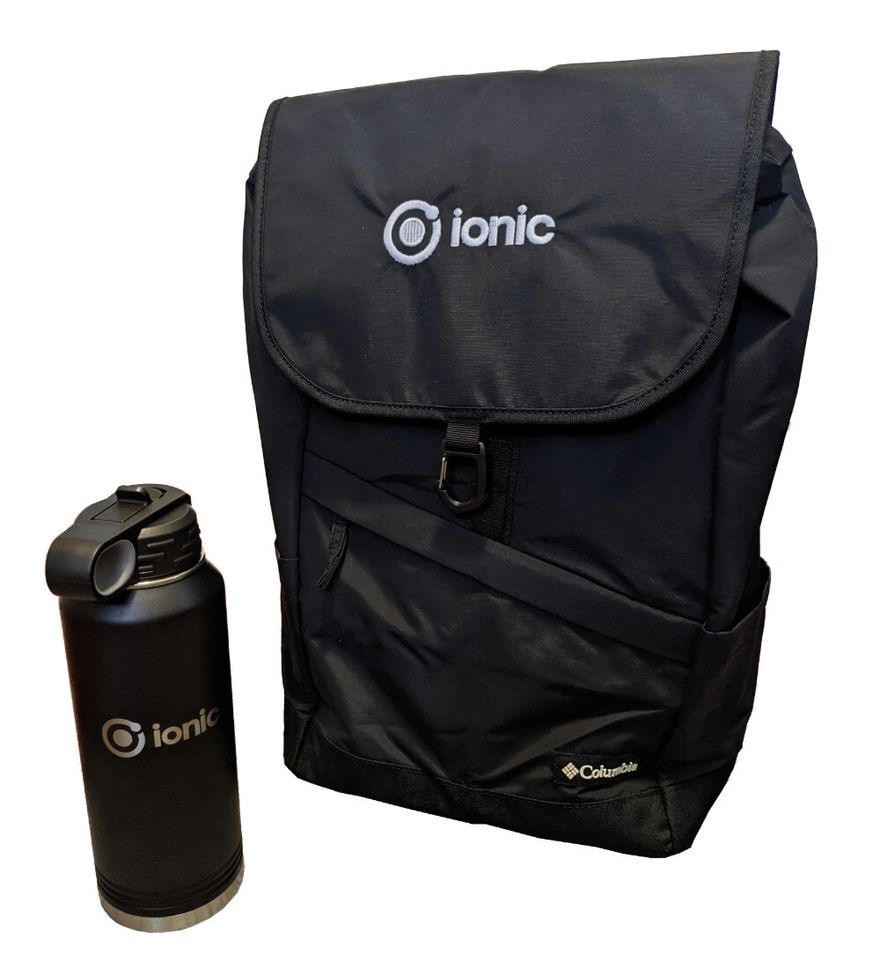 You can enter the raffle for a chance to win below:
Enter to Win Swag!
You must first sign in to DEV.
You'll share your email address, username, name, and DEV profile URL with ionic. Once you do this, you cannot undo this.
We'll draw winners and notify by email after the event. Please keep an eye on your email once CodeLand 2021 ends — we'll be requesting shipping addresses for winners so we can get your swag to you!
Connect With Us
We'd love to hear from you in the discussion below, or on Twitter at @Ionicframework! What are you learning and working on? Are you a web developer who is interested in building mobile apps with web technologies? Do you want to learn how to build web components that work across all frameworks and in vanilla JavaScript? If you could build your dream mobile app, what would it be?