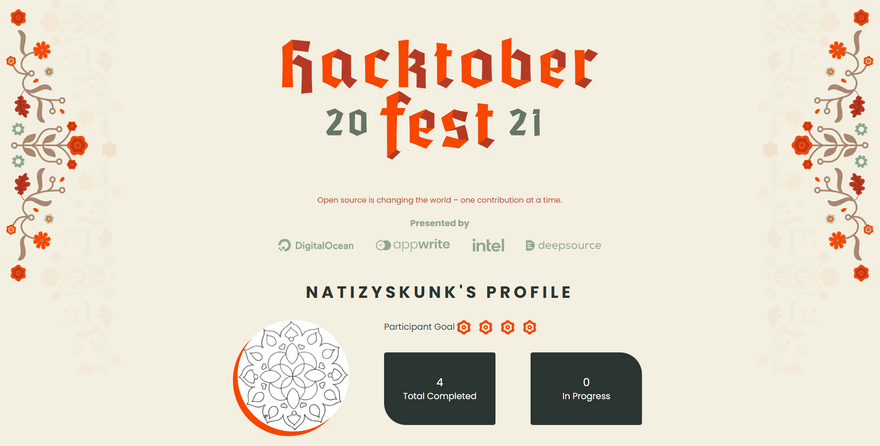 It was such a great experience participating in Hacktoberfest this year. I am glad to share that I have successfully completed Hacktoberfest and that I learned a lots of things.
I was already involved in Open-Source projects but This was actually my first participation in Hacktoberfest.
As a reward, I'm happy to say that I just ordered my Hacktoberfest T-shirt and also my new Hacktoberfest DEV badge (256$ saved, Yeah !).
It's actually my first swag that's dev/tech related so I'm really excited to receive it. 😀
See you next year !🚀
Thanks to #hacktoberfest, #digitalocean & #dev.to !