At Alan AI, we care about making all technology easily accessible to everyone and aim to bridge this gap using voice AI. Accessibility is a value we hold in high regard and it starts within our company. We believe building a diverse team is critical in crafting our platform and covering AI ethics blindspots.
Internally, we want to do our part in changing the statistic that today, women hold 25% of jobs in the tech industry while making up half of the entire workforce. Externally, we want to praise those that have been the first to break barriers and encourage future generations that anything is possible.
Here are some of the many incredible women who have or currently are shaping technology.
Ada Lovelace (1815 – 1852)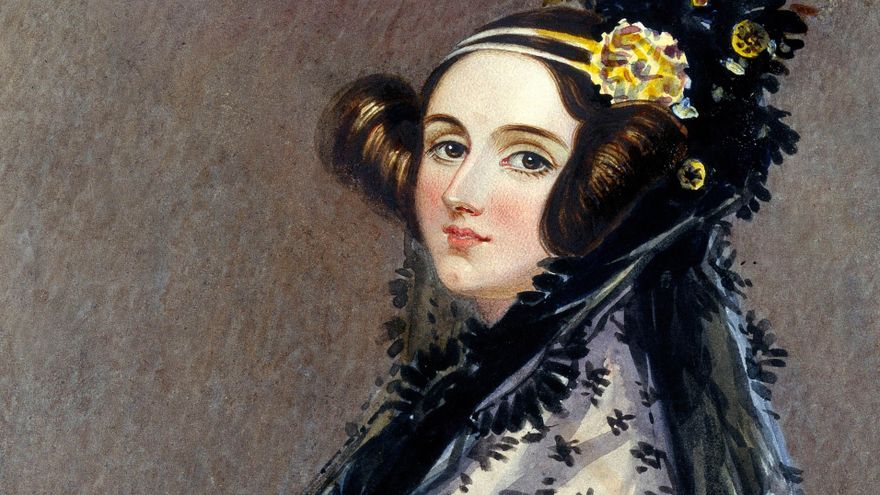 Being the world's first computer programmer, Ada Lovelace was a key contributor to the technological revolution. In 1870, Lovelace joined Charles Babbage's work on the Analytical Engine by translating the lecture notes of an Italian engineer. During these nine months of intense analysis, she found many errors in the notes and expanded on them, leading to what is now considered the first ever algorithms that could be used in a computing machine.
Lovelace didn't receive the recognition she deserved until a century later when her notes were republished in the 1950s. Following this, the U.S. Department of Defense named a programming language "Ada" in her honor.
Image: Wikipedia
Grace Hopper (1906 – 1992)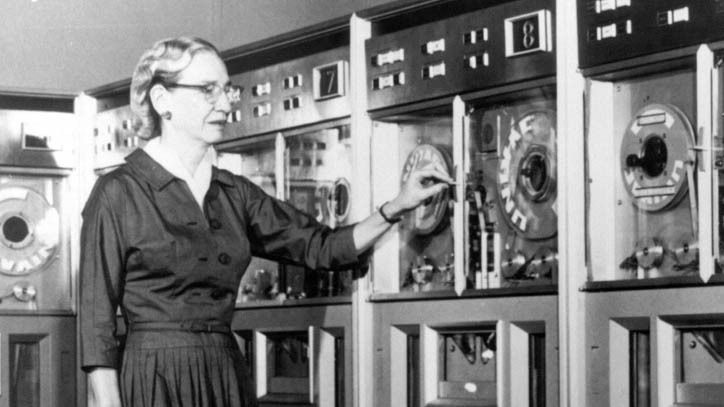 Grace Hopper was an American mathematician, teacher, U.S. Navy rear admiral and pioneer in developing computer technology. Her significant work consists of helping in the WWII efforts with the Harvard Mark I computer, inventing the first compiler to translate a programmer's instructions into computer codes and paving the way for one of the first high-level programming languages, COBOL.
When she was awarded the National Medal of Technology in 1991, she said "If you ask me what accomplishment I'm most proud of, the answer would be all the young people I've trained over the years; that's more important than writing the first compiler." Hopper is remembered at the annual Grace Hopper Celebration, the world's largest gathering of women technologists.
Image: Computer History Museum
Mary G. Ross (1908 – 2008)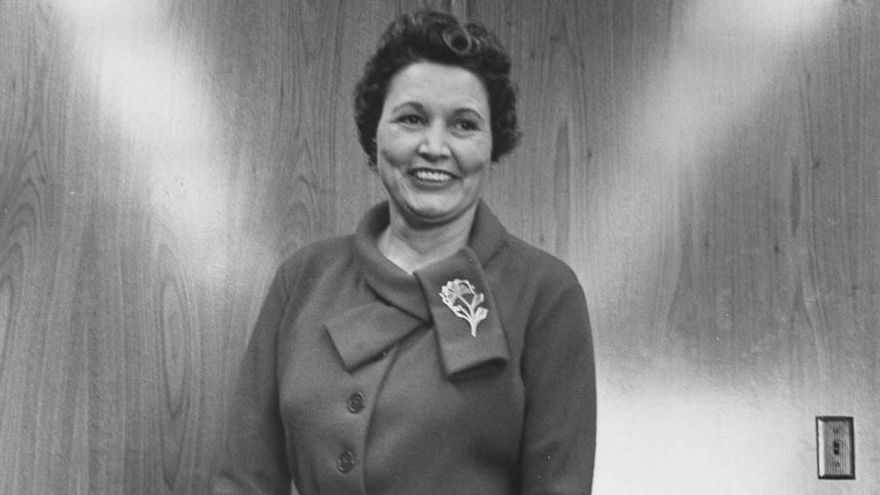 Mary Golda Ross was the first known Native American female engineer. In 1942, she joined the Lockheed Corporation, an American aerospace company, as the first female engineer. She is one of the 40 founding members of the renowned and highly secretive Skunk Works project. Much of her research and writing remains classified, even today.
Mary G. Ross is featured on the US 2019 one dollar coin.
Image: transportationhistory.org
Evelyn Boyd Granville (1924 – )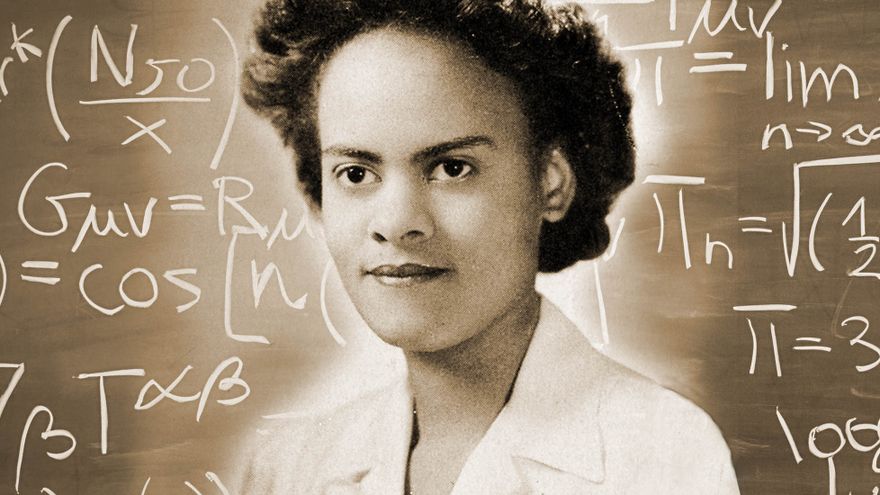 Evelyn Boyd Granville is one of first African American women to earn a Ph.D. in mathematics. After graduating from Yale and struggling to find a job due to race discrimination, she accepted a teaching position at Fisk University in Nashville, Tennessee where she taught two African American women who would go on to earn doctorates in mathematics. In 1956, she started working at IBM's Aviation Space and Information Systems division on various projects for NASA's Apollo space program, studying rocket trajectories and orbit computations.
After her years in government work, Granville returned to teaching mathematics of all levels. Today she is retired but is continuously advocating for women's education in technology.
Image: undark.org
Annie Easley (1933 – 2011)
Annie J. Easley was an American computer scientist, mathematician, and rocket scientist. After reading an article about twin sisters working as "human computers" at the National Advisory Committee for Aeronautics (NACA), she applied for a job the next day. In 1955, she started her 34-year career at NASA (previously known as NACA), doing computations for researchers by hand and then computer programming for important projects like the Centaur high-energy booster rocket and alternative systems to solve energy problems.
Easley also served as an Equal Employment Opportunity officer and was the founder and first President of the NASA Ski Club.
Image: Salon.com
Radia Perlman (1951 – )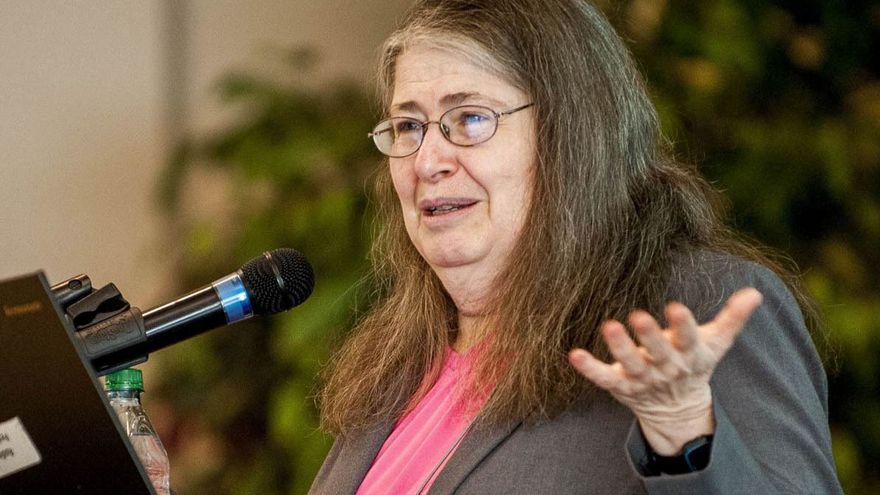 The title of "Mother of the Internet" has been rightfully given to Radia Perlman, a MIT math graduate, computer programmer and network engineer. Her invention of Spanning Tree Protocol (STP) was a major contributor to making today's internet possible. Her most recent work has been on the TRILL protocol to correct some of the shortcomings of spanning-trees.
She has done keynotes speeches across the world and is currently employed at Dell EMC. When asked about diversity in STEM, Perlman replied, "The kind of diversity that I think really matters isn't skin shade and body shape, but different ways of thinking."
Image: eniac.hu
Marissa Mayer (1975 – )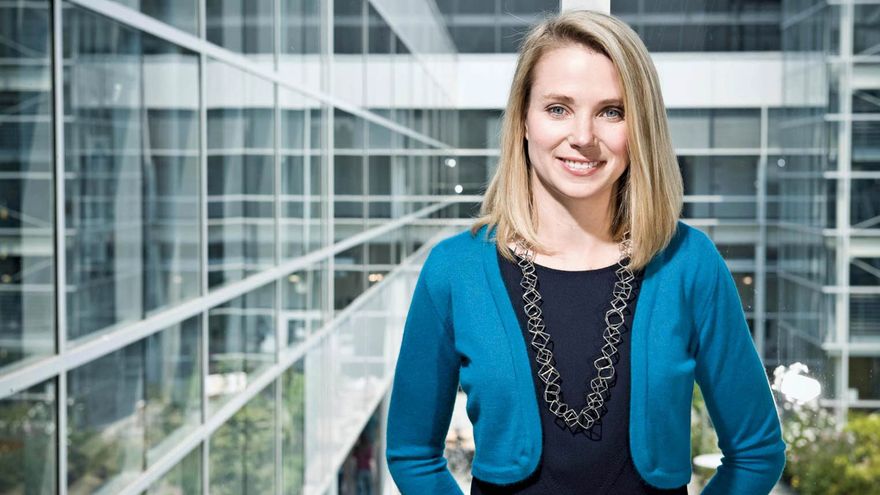 Former Yahoo! CEO and early Google employee, Marissa Mayer is now a co-founder of Sunshine, focusing on artificial intelligence and consumer media.
After completing her studies at Stanford University, Mayer joined Google as the first female engineer at 24 years old. Her contributions during her time there include the design of the Google homepage, Gmail, Chrome, Google Earth, and being one of the three members to develop Google Adwords. From 2012 to 2017, she held the role of president and CEO of Yahoo!. Today, Mayer is working as the co-founder of Sunshine.
Image: Martin Klimek — ZUMA Press/Alamy
Building the future
The future of technology is at the fingertips of today's students, but the road to their success isn't always an easy one. Here are three women-founded organizations set up to lift developers of all backgrounds, demographic and skill levels.
Girls Who Code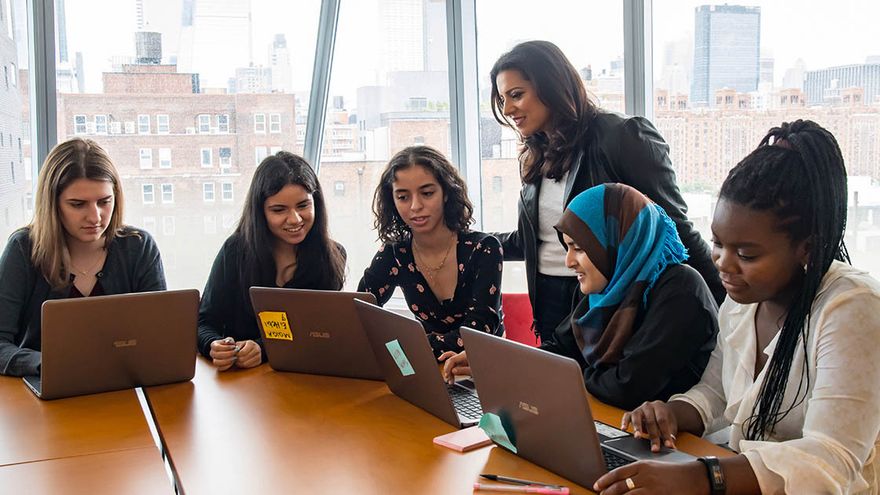 Working to close the gender gap in technology, Girls Who Code "envisions a world where women are proportionally represented as technical leaders, executives, founders, VCs, board members, and software engineers." This non-profit organization was founded in 2012 by Reshma Saujani, an American lawyer and politician, who during her run for the US Congress noticed a lack of girls in computer science classrooms while campaigning. With several bestsellers like "Girls Who Code: Learn to Code and Change the World" and Ted Talk "Teach girls, bravery not perfection" viewed by thousands and sparking a worldwide conversation, Girls Who Code has today reached 500 million people and 300,000 girls in USA, Canada, India, and the United Kingdom.
Image: Carey Wagner
Black Girls Code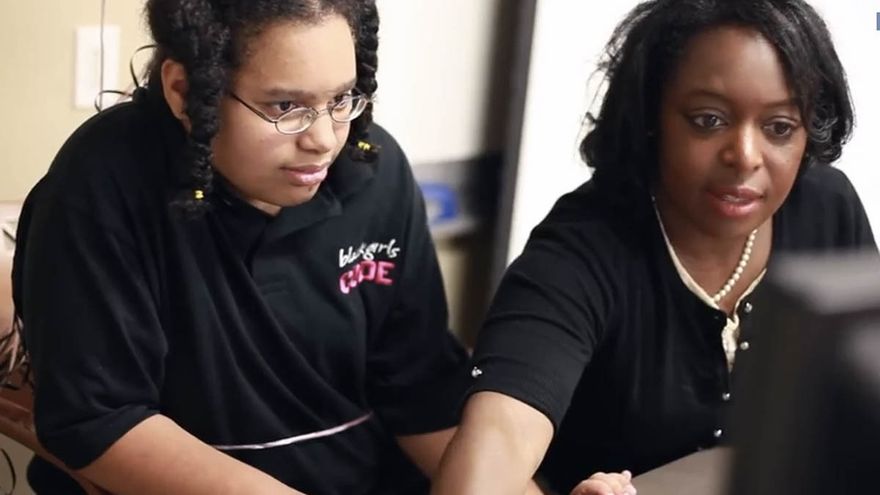 "The great economic equalizer of our generation, the great revolution of this generation, is indeed technology. And by embedding these skills and abilities in our youth today, we can change the nation — one girl, one woman and one generation at a time."
~ Kimberly Bryant, founder of Black Girls Code
After her daughter's disappointing experience at male-dominated computer camp, Kimberly Bryant decided to build an environment that encourages girls, especially from underrepresented communities, to pursue careers in STEM. This led to the creation of Black Girls Code, a non-profit organization that provides African American youth with programming skills through community outreach programs such as workshops and after school programs. Since 2011, BGC has served over 200,000 students and has the ultimate goal of teaching 1 million girls how to code by 2040.
Image: Black Girls Code
CodeNewbie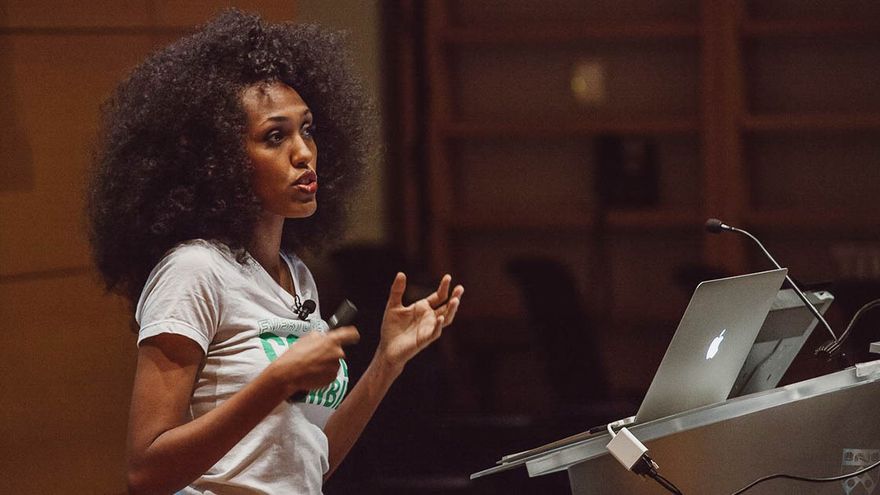 Starting as a weekly Twitter Chat to connect people that are learning to code by fellow coder Saron Yitbarek, CodeNewbie has since grown into a supportive, international online community of people learning and supporting one another's coding journey with weekly Twitter Chats every Wednesday at 9PM EST.
Saron Yitbarek also hosts several podcasts like CodeNewbie involving stories and interviews about new developers transitioning into tech careers and joining developer communities.
Image: freecodecamp.org
Women of Alan AI
As we celebrate the incredible women in history and today during Women's History Month, we also want to recognize the dedication and hard work of the female team members within Alan AI. Thanks to these amazing women, we continue to make headway in Alan AI developments and come up with creative solutions to problems.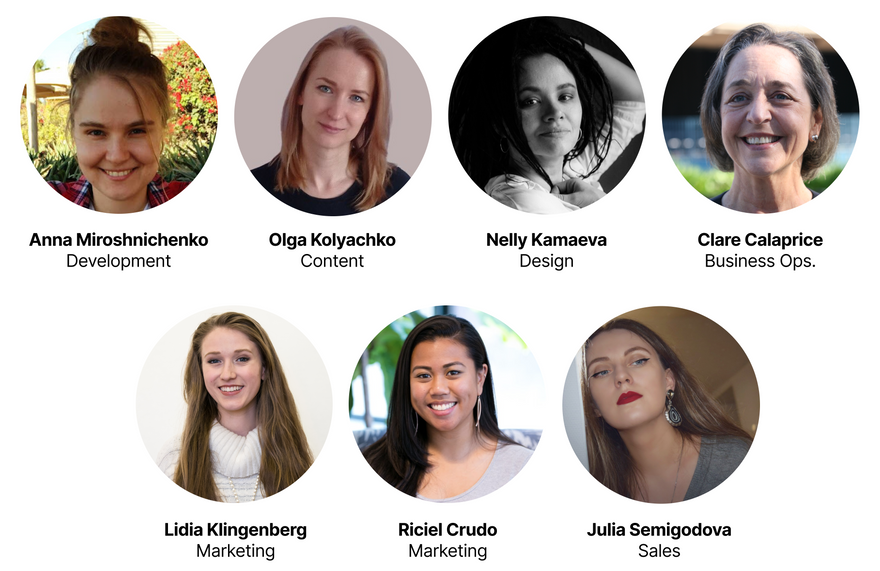 Happy Women's History Month!
Inspired by the women you see here? Get started with Alan AI and build your own AI powered voice assistant today.