My first developer conference: RubyConf!
For my first blog post as a new developer, I wanted to share the wonderful experience I had attending RubyConf and why I highly recommend attending if you're a junior dev. Thanks to the Opportunity Scholars & Guides Program offered by Ruby Central, I was able to attend RubyConf 2022 in Houston, TX via scholarship.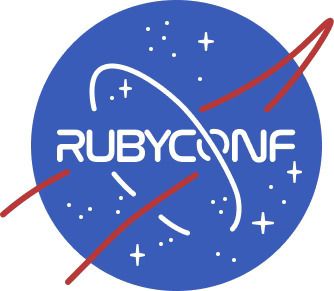 The Opportunity Scholarship offered by Ruby Central is geared towards developers who are new to the Ruby community and looking to make professional connections. Scholars are typically students, new professionals, career changers, and/or members of underrepresented tech communities (women, BIPOC, etc.) interested in starting a career in the technology sector. Scholars are paired with a Guide (mentor) who can help them get the most out of the conference, and offer insight and advice on Ruby programming and working as a developer. You can learn more about the various scholarship offerings for conferences held by Ruby Central here.
As a second career developer who is currently a junior (soon to be bootcamp grad), I was intimidated by the idea of attending my first dev conference. A coding mentor of mine spoke very highly of their experiences with the Ruby community and encouraged me to apply for the RubyConf Opportunity Scholarship. Once accepted to attend, I soon became excited at the chance to be in a room filled with experienced developers who were willing to share their knowledge with me on my new coding journey.
Making the most out of your conference experience as an Opportunity Scholar
Before flying out to Houston for the conference, I had the chance to connect with my Scholar peers over Slack in a dedicated RubyConf channel. I also met with my Guide for an intro video call and appreciated the time we had to get to know each other ahead of the event.
Going to a conference can be overwhelming, so planning out your goals and agenda ahead of time is highly recommended. I created a detailed spreadsheet to map out my conference goals, the talks I would prioritize, as well as key speakers and recruiters that I wanted to talk to and learn more from. I then discussed my goals and agenda with my Guide who provided helpful feedback and support.
As a past RubyConf attendee, my Guide helped provide insider knowledge of things like the "Hallway Track"-- meaning you should set aside time to have spontaneous chats with others in the hallway in between scheduled talks. You never know who you may meet and it's worth keeping an engaging conversation going. It's also OK to step away for a bit to rest and recharge throughout the day or evening. I personally preferred skipping late evening meetups in favor of getting some early morning hallway coffee chats in. But I heard the karaoke meetup was a blast!
I won't be going deep into summarizing all of the conference talks (there was so much great content), but you can watch them at Ruby Central's YouTube channel here.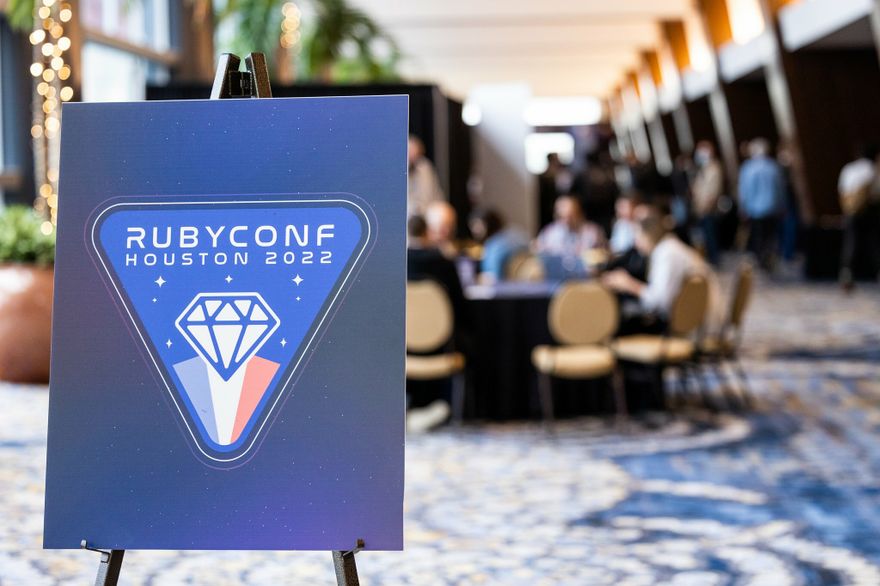 After the conference came to a close, I used my extra time to learn more about Houston's rich history of space exploration. If you have some extra time after the conference, it's worth going on an adventure in the new city you might be visiting. I decided to head over to the NASA Johnson Space Center and toured the restored Mission Control Center- the original flight control room that conducted the historic Apollo 11 Moon landing mission!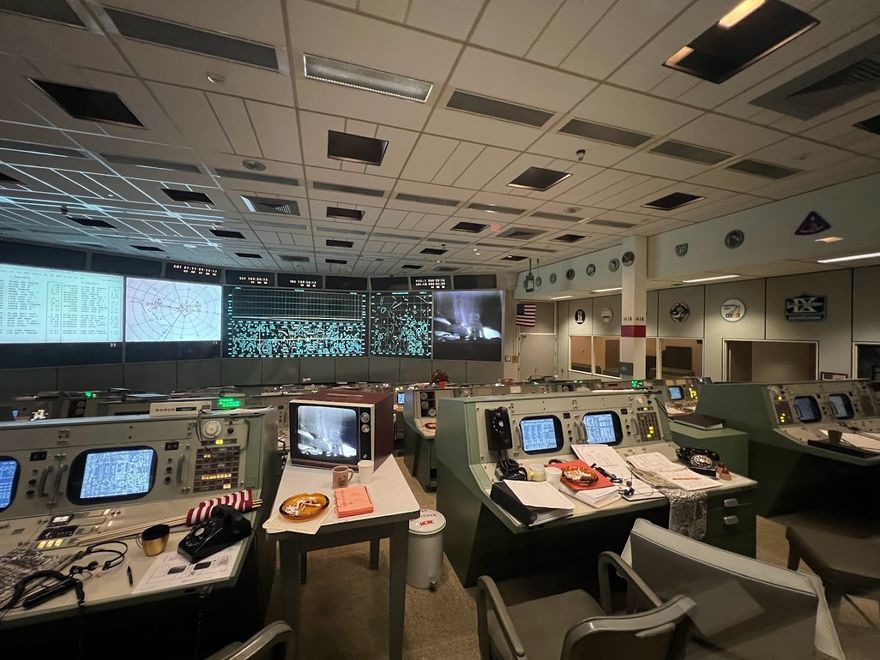 My key takeaways attending as a first timer
There will be words, technologies, and topics that you don't know. That's OK! Take notes and an action item to do research on these later. (More fun things to learn when you get back home.)
Network with others and talk to recruiters. Even if the companies you talk to aren't hiring juniors right now, connect with the recruiters and stay in touch. Find out what the company culture is like for juniors, what opportunities they may offer in the future, etc. You can also make some really cool new friends from all over the globe!
If you are a career changer, practice your pitch! Why are you changing careers and what attracted you to software engineering? Find other career changers or experienced folks with non-traditional paths that led them to software engineering. You can meet some pretty amazing people who have very inspiring stories.
Fun swag! So. Many. Stickers. You can never have enough!
Visit a new city and challenge yourself to explore. Go to a museum solo or try a new restaurant with your new conference buddies. You'll be surprised at what you might learn about yourself during this time.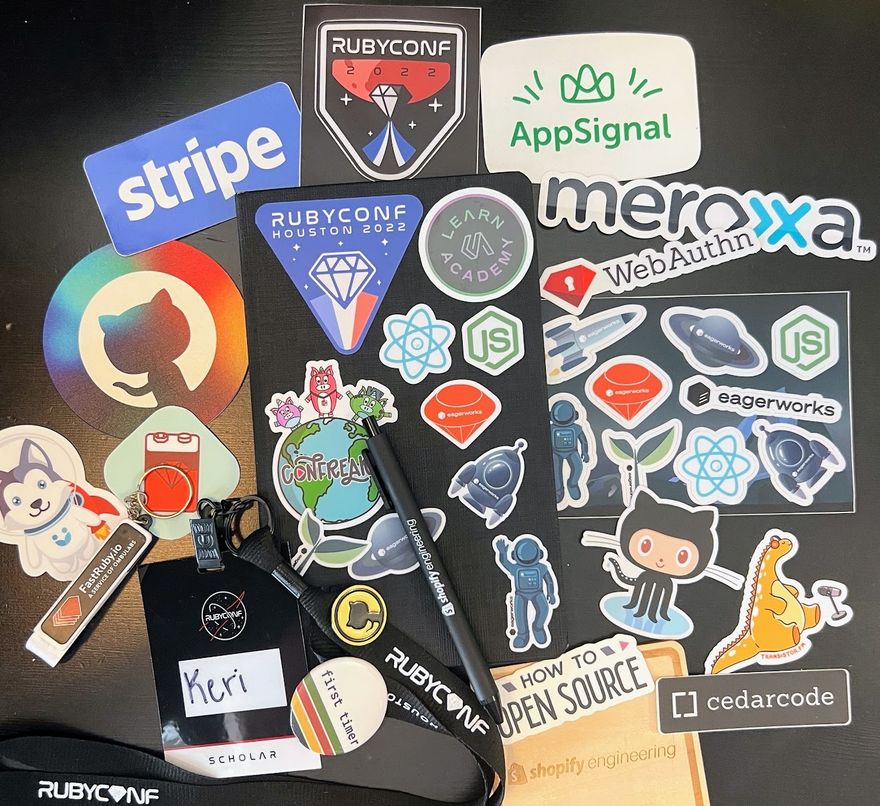 Thank You, Ruby community & Ruby Central!
Overall, the conference was a great experience and I hope to return as a Guide in the future. Thank you to the Ruby community for making me feel welcome as a junior and teaching me that learning a new language is easier when you have #RubyFriends!
Lastly, a very special thank you and shout out to the Ruby Central team, the RubyConf organizers, my coding mentor, and my fellow Scholars & Guides!