As a CodeNewbie, a common means of learning here is to:
read articles to improve your knowledge,
and later write your own to internalize your learning.
However I want to point out explicitly that...
Your learning style could be a reason why you feel that you are not learning as much as you intend to despite doing the actions above.
How you learn affects heavily how much you are enjoying the stuff you learn and the pace that you are learning them.
---
There are 4 common learner archetypes according to the VARK model (Visual, Auditory, Reading/Writing, Kinesthetic).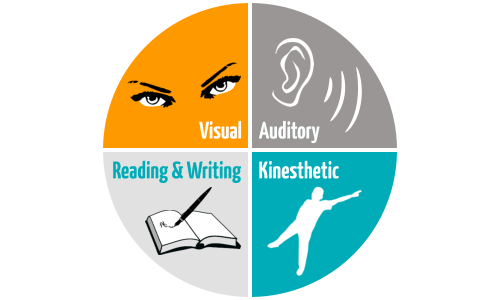 Image retrieved from mysimpleshow
And this is my subjective take on it in the context of CodeNewbies.
Visual 🖼️

For visual learners, pictures are especially louder than words for them.
Including images such as charts, screenshots, memes (use with precaution) in articles will help these learners learn better. Break down into bullet points instead of giving text walls.

Auditory 💬

Most people think in words rather than pictures. For auditory learners, they take this same process to the external world to learn.
They would be the main supporters of podcasts, audiobooks and narrated tech videos.

Reading/Writing 📝

The nature of programming languages meant that **there is no running away from text, articles and documentation for learning the syntax and concepts of programming. Every CodeNewbie has a side of a Reading/Writing Learner.
However, with how static text can be, it will be great if every writer puts in more thought in how and why they are writing articles for their target audience.
Also, consider that the speed of reading is faster than listening, that there are learning platforms popping up which build their systems based on this fact such as educative.io, codeacademy etc.

Kinesthetic 🙌

The hands-on learners!
By hands-on, it may differ from person to person on whether they learn effectively by following a tutorial guide in hands-on or they experiment for themselves. They tend to like to be engaged in a longer session compared to a normal reading article for just 1 topic.
---
Aside from the VARK model of learner archetypes, there's also another renowned categorization of learners illustrated as an infographic by Funders & Founders.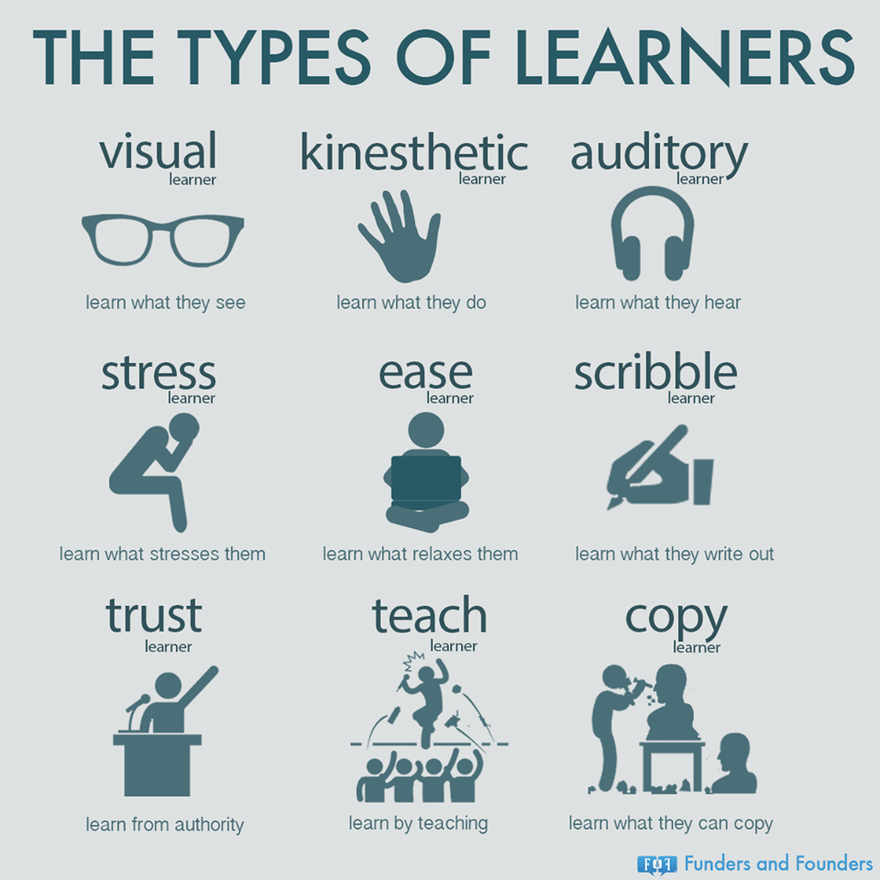 You can see there's some overlap of learner types, but knowing what helps to learn better is beneficial for you in choosing the resources you pursue in the limited time that you have set aside for productivity. And of course, you could be a mix of the archetypes! You may prefer having a mix of different mediums to spice up your learning ✨
---
So what archetype are you? And what else do you want to see CodeNewbie to help you improve your learning experience? Let's discuss~ 🎵