Thank you so much for joining us this year at CodeLand 2021. This event is a love letter to early-career developers and the lifelong, fascinating adventure of coding — we hope that you found something that spoke to you in our programming this year.
To that end...
Please Share Your Feedback With Us by Oct 1 @ 3 PM PT/6 PM ET/10 PM UTC!
Our goal with CodeLand each year is to make it better than the one before. But we can't do that without your feedback. We would very grateful if you shared your candid thoughts with us using the link below:
---
In exchange for filling out our post-event survey, we'll be randomly selecting winners who are registered for both CodeLand2021 and CodeNewbie Community to receive these prizes:
• 1 person to Receive an Apple Watch Series 6*
With GPS + Cellular
Value: Up to $579 USD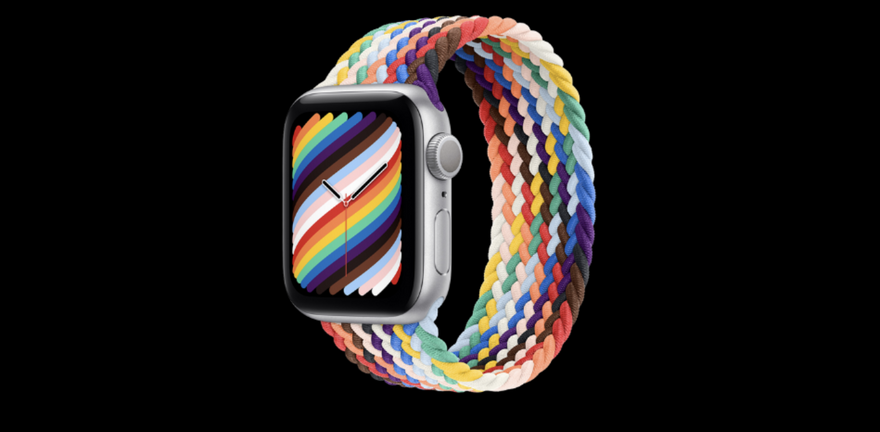 * Note: This image features the Apple Watch Series 6 "Pride Edition" but we will coordinate with you about your preferred color, case size, and wrist size based on what's available at the time of fulfillment.
Fine Print:
- If your country of residence presents large shipping challenges for us, we will instead gift you a cash card for $579 or the equivalent in your local currency
-The Apple Watch Series 6 supports the following cellular carriers: Sprint, Verizon, AT&T, and T-Mobile. If you don't have a cellular plan under one of those providers, we will instead gift you the Apple Watch Series 6 without cellular.
• 10 People to Receive a $50* Coupon For the DEV Shop
*or equivalent value in your local currency.
Have you seen the limited-edition CodeLand 2021 merch in the DEV shop? Don't miss it!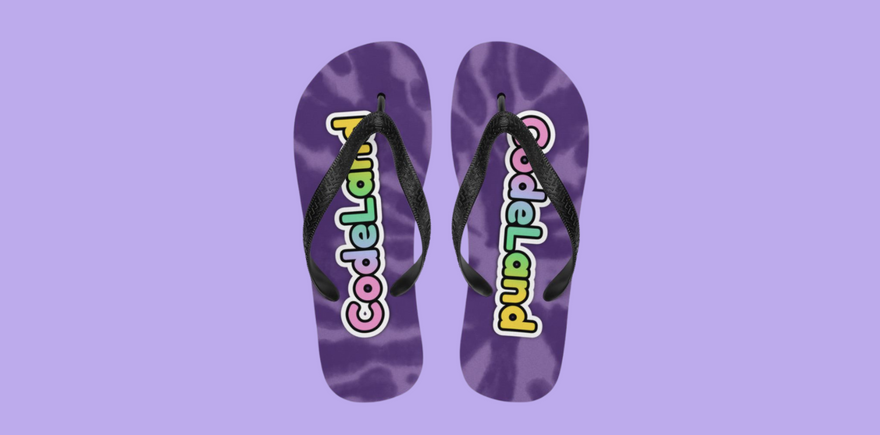 • 20 People to Receive a Special CodeLand 2021 Sticker Pack
These will definitely give your laptop some extra flair ✨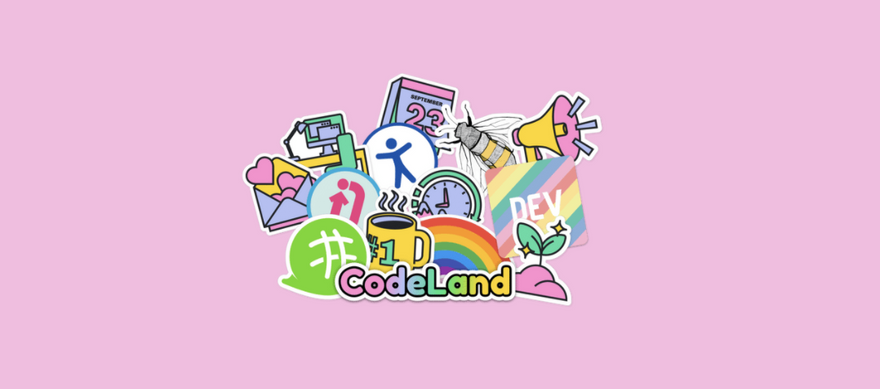 ---
Thank you again SO MUCH for joining us this year! We hope to see you around on CodeNewbie Community and also hope to see your feedback soon ❤️
Reminder: Feedback is due by Oct 1 @ 3 PM PT/6 PM ET/10 PM UTC.