I've now exceeded the number of Days of Code that I did back in 2020. While I'm starting to feel a teensy bit more nervousness ("whoa, I'm really doing the thing."), I feel encouraged, empowered, and excited to keep going!
I spent the past week working on:
✅ a static website
✅ Responsive Web Design (RWD) course on freeCodeCamp.org
✅ reviewing more of my Skillcrush courses
✅ played through Flexbox Froggy - so educational and cute! 🐸
✅ started using Mimo app for additional review
As I've been reviewing my course material, everything seems so much easier to comprehend. I imagine some of that is already having some familiarity with things from my previous efforts, but I think most of it is being in a better headspace to tackle these things. And I just feel ready.
My goals for the coming week:
◻️ keep coding everyday
◻️ work on a mobile-first, responsive design for the static website I created last week (and possibly work on a post or posts detailing the iterative process for it)
◻️ watch some code with me streams on Twitch (if you have any recommendations, please let me know!)
◻️ get through the City Skyline project in freeCodeCamp's RWD course
◻️ try to replicate something from scratch
One of the projects in the Responsive Web Design course on freeCodeCamp.org is to make a Nutrition Label.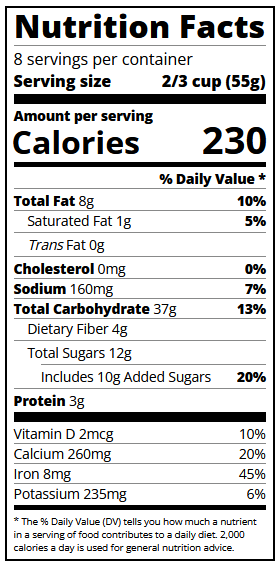 This sort of project is really eye-opening for me because it makes me consider what other everyday items I could make just using some HTML and CSS. I want to approach more things with that mindset: with the tools I have, what can I replicate, improve, and create?
Are there any things that you tried or are trying to replicate just to practice your HTML and CSS skills?