I forked tidythemes/blankslate to robertandrews/blankstrap.
I created new Issues for myself, for my own fork...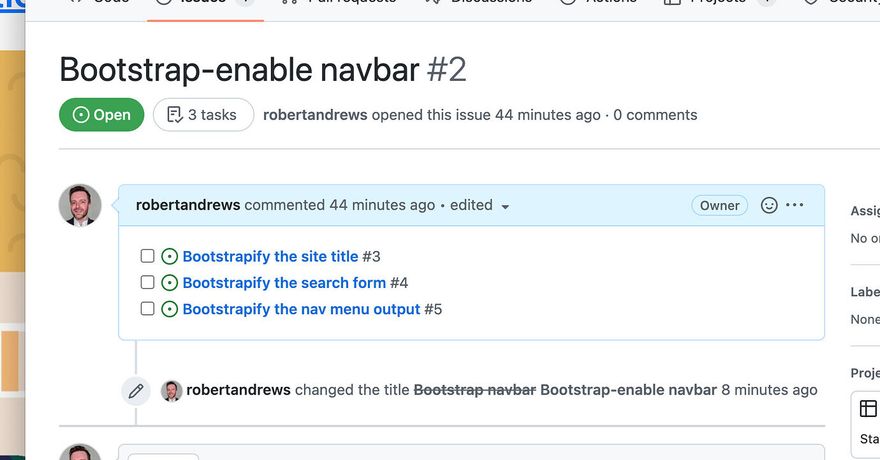 But, in VS Code, in the GitHub extension panel, I am instead seeing the Issues for the original blankslate...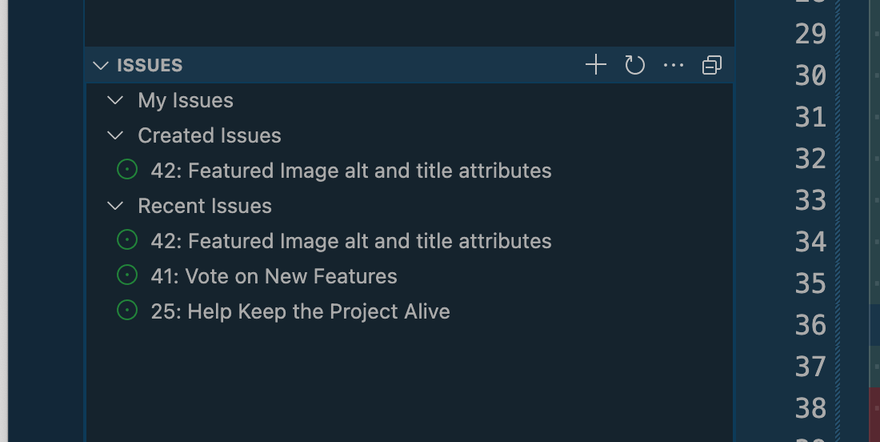 Source Control Repositories shows...

Branch switcher shows...

Switching to another (ie. origin/master Remote) does not result in my Issues showing.
What must I do to get my own Issues visible?