Welcome to today's edition of "Today in X". Today I have dedicated this article to some headlines / Devlines.
---
Nvidia becomes the first chipmaker valued at over $1 trillion
On May 30, Nvidia Corp became the first chipmaker to reach a market capitalization of over $1 trillion. Prior to regular trading hours on Tuesday, the company's share prices rose 3.8%, resulting in a total value of $1.03 trillion. Nvidia surprised investors by reporting over $2 billion in profits and $7 billion in revenue for the quarter, both of which exceeded Wall Street predictions. AI was the highlight of these earnings, as Nvidia is primarily a gaming and AI chip company.
WhatsApp for iPhone gets companion mode
WhatsApp, the cross-platform messaging service owned by Meta, has recently launched a new feature that allows users to link one account to as many as four Android smartphones using companion mode. This feature is now being made available to Apple iPhone users.
"We have closed the digital divide. Everyone is a programmer. Now, you just have to say something to the computer." - Nvidia chief
According to Jensen Huang, the CEO of Nvidia Corp, the "digital divide" is over because artificial intelligence has made it possible for anyone to program a computer simply by speaking to it.
Brave is launching the Brave Search API today
Brave is launching the Brave Search API today, which will enable developers to integrate top-notch search outcomes from billions of web pages into their products. Brave's Search API will provide alternatives and autonomy from Big Tech for individuals constructing search and AI applications.
StableStudio, an open-source design suite for generative AI, has been released by Stability AI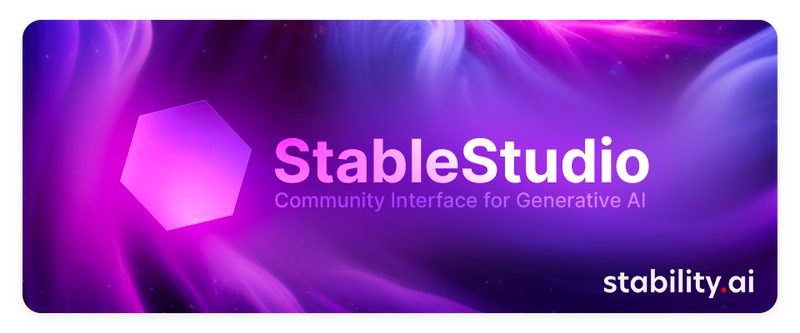 Stability AI, a startup known for its Stable Diffusion text-to-image model, has recently made news with the launch of its latest project, StableStudio. This new release is an open-source version of their DreamStudio AI design software, and the move is aimed at encouraging collaborative development and speeding up progress in the generative AI and art field.
---
That's all for today's edition on X. Subscribe to the newsletter, and don't miss out. Thanks for reading and see you in the next edition.