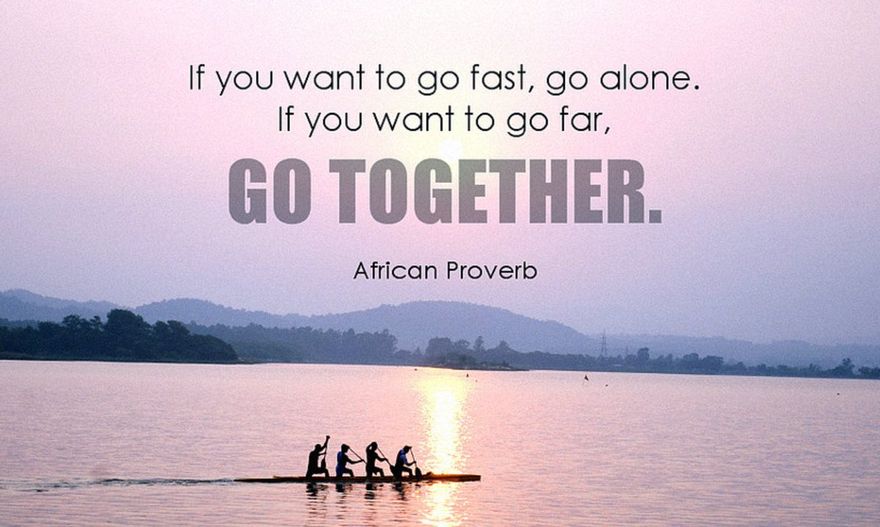 "If you want to go fast, go alone. If you want to go far, go together."
---
For Week #5, I wanted to try something a little different. Instead of contributing to a random open-source project this week, I thought I'd try to set up a study group here on CodeNewbie. I have no idea if it'll actually work, but let's give it a whirl!
For this study group, I'm thinking:
Anyone can join; it is more newbie-oriented which means you're trying to learn something new. Any topic/language/domain is welcome. HTML/CSS/JS/Python/Go/React/Firebase/etc-- come one, come all! 🤗 My only request: please, serious learners only! 🙏
This study group will be capped at five members, total.
A study group runs for thirty days.
If you're a member of this group, you're expected to contribute ONE "card" every single day.
A "card" is simply a GitHub issue that that you open in this project. (For example, here's my card that I submitted for today, Monday (5/3).)
The card can contain whatever accomplishment(s) you achieved that particular day. Feel free to include pics or video too. It doesn't need to be a long entry; it just needs to be "best-effort"; we're just working on an honor system here. 🙂
You get "two strikes" in this thirty-day sprint. (There's gotta be punishment to keep folks from slacking off!) If you miss more than two days of contributing, you get booted from a study group and whoever's next "on deck" will take your place.
---
If you are interested in joining:
Please submit a card here. (Note you won't be able to categorize your card; don't worry. After you submit it, I'll categorize and label it accordingly.) For the format, you can follow the outline I laid out in my card that I submitted today. At the moment, each daily card has five sections:
Motivation/Problem Statement 💭❓:
Why are you sitting down at the computer today? What is motivating you to action today?

Today's Goal 🥅:
What are you setting out to learn/achieve today? If you succeed, what are you hoping to accomplish?

Result 🍓🍌🍉:
The fruits of your labor! Screenshots, videos, text, welcome!

Observations & Next Steps 🔭👣:
What are some conclusions from your readings and findings? Are you happy with your results? What might you refactor or change in the future?

References 🔗:
Link any useful resources you may have found throughout the day.
Again, I have no idea if this'll work. But I see there are other folks doing "30-day" or "100-day" coding challenges. So I felt like it might be nice to consolidate everyone's "daily updates" into a single spot. If you have any questions, please leave a comment below. Let's keep each other accountable! We learn best when we learn together! 🚀🎉🥳
---
This Tuesday's Random Thought:
In 2021 and onward, I think the future of the web are private spaces. In the first two decades (2000-2020), there was a mad rush as the web was seen as a brand new frontier. Similar to the gold rush, tons of pioneers set off west seeking gold, fame, and eternal glory. Now, two decades later, the web has matured. Desktop/laptop usage of the web has already been declining for years now as smartphone and tablet usage has surged. And obviously, with the smartphone revolution, everything moved away from "websites" and more towards "apps."
---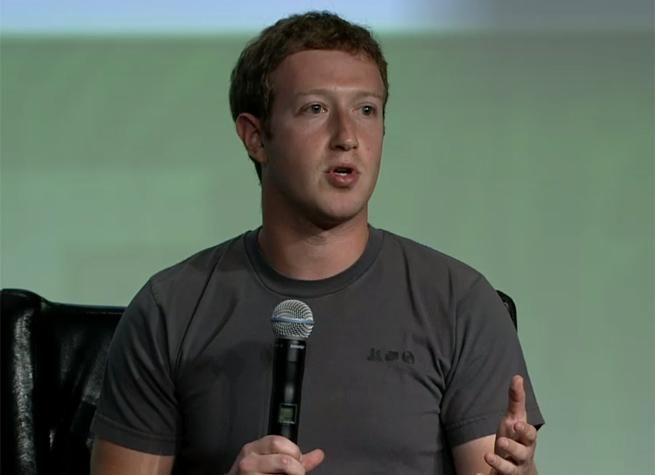 Here's Zuck on the subject in 2012: "The biggest mistake we've made as a company is betting on HTML5 over native."
---
Aside from just better performance though, the other draw for apps is it's secure/private nature. Virtually all apps require you login from the get-go; it's simply the default behavior. But with the web, owing to its open beginnings, people were largely used to just navigating to a web address and seeing the contents, whether it be blogs, news outlets, Wikipedia, or even Amazon. Sure, over time, paywalls (especially to news outlets, Patreon pages, or Substacks) have popped up. And for e-commerce, you obviously need to login with your account before you can buy anything. But from the beginning, people think of the web as "open" and apps more as "closed."
But moving forward, from 2021 onwards, I think this is going to change.
As platforms have matured, I think people are increasingly going to retreat to private and more intimate spaces. Increasingly, no one wants to publicly post on their Facebook or IG wall because that content is so public. Who wants to live in fear all the time, constantly in a perpetual spotlight? While "shouting into the void" will always exist, I think the future of the web lies increasingly in establishing more specific niches and subcultures. And I don't mean subreddits which can contain thousands of people. I mean really small groups. Ten people or fewer, for example.
The dream of the internet was always that we'd use it to connect with wonderful strangers from all around the world to find a sense of community. The reality, unfortunately, is that signal is incredibly difficult to find amidst all the noise. And it just takes a few bad actors to sour the experience for everyone.
Additionally, an astounding proportion of internet users operate only in "consumption mode". They just read, watch, and take but never give. Think of YouTube, your favorite blog, etc. Tens of thousands of watchers and readers. But only a relatively tiny fraction of commenters. And an even tinier fraction of original content creators.
Of course, the reason for this ginormous asymmetry is because most of the monetization strategies on the web rely on ad-dollars. Eyeballs seeing YouTube and banner ads. So for two decades, we've incentivized clickbait headlines and thumbnail pics.
But what if we could imagine an internet free from advertising? What might that look like and what behaviors would that incentivize? I'm genuinely curious what folks think-- please share your thoughts! 🙏
---