Hii there!! We're Strapi!!! We're really excited to be at CodeLand 🎉
Strapi is the leading open-source Headless CMS, it Strapi gives developers the freedom to use their favorite tools and frameworks while allowing editors to easily manage their content and distribute it anywhere. We're 100% JavaScript. Headless. Community first. And open-source.
We know.. Headless CMSs can be confusing! Here are some resources to help you get around the technology 🌠
Want to learn how to integrate your favorite frontend tool with a Headless CMS?? Head over to our integrations page and take your pick.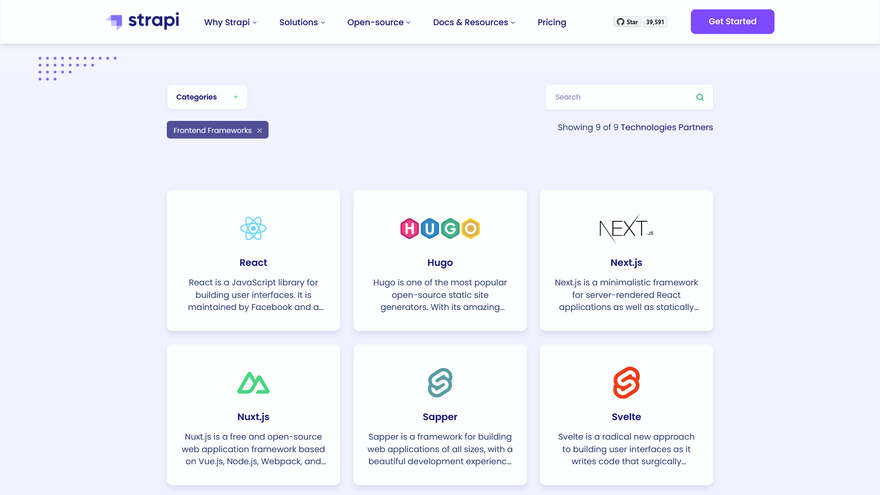 We've got our team on: Connect & Chat with us 👩🏽‍💻👨🏻‍💻
❓ Drop a message in the discussion section below and share with us your questions. Our team is here to answer all your questions.
🤝 Join our Discord Channel to take this conversation beyond this awesome event.
We're also hiring!!
Strapi is offering full time remote developer positions! Check our open positions ➡️
Why Join Strapi:
The Fastest-growing open-source Headless CMS 🚀
39K+ stars on GitHub, 3M+ downloads, 40+ amazing Strapiers 📈
Node.js + React + open-source ❤️
Full remote + Global Benefits
While you're here, why not join our raffle 🎁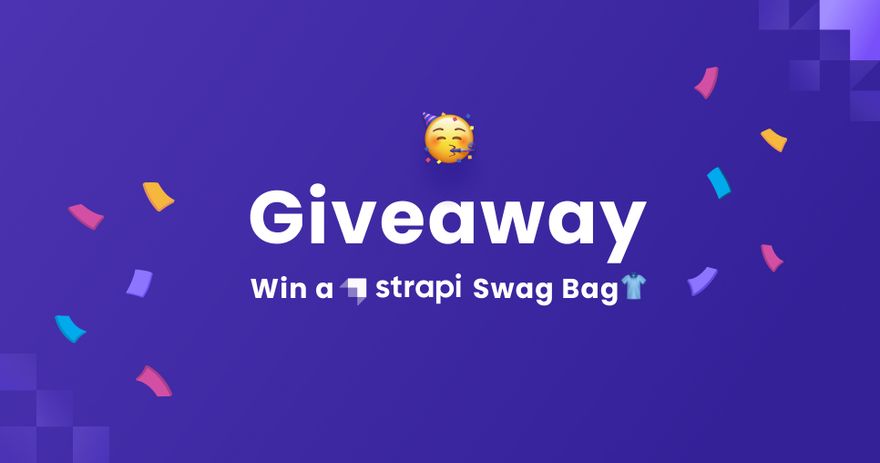 Here's your chance to get your hands on a Strapi swag bag:
Share your story by answering the following questions in the discussion below 👇
Why did you become a developer? 💡
What's your content experience, have you used a CMS? 💬
Have you ever heard of Headless CMS? Strapi? Jamstack tools? 🤔
Remember to mention your twitter username along with your answers.
We will give away 3 swag bags including a branded t-shirt, water bottle, mug, stickers and much more!
Winners will be chosen randomly and the announcement will be made on twitter at the end of the conference on the 24th of September. Stay Tuned!
Have fun & enjoy the conference 🥳
5- Sign up to receive Your Strapi Welcome Kit
Enter your email to receive your Strapi Welcome Kit!
You must first sign in to DEV.
You'll share your email address, username, name, and DEV profile URL with strapijs. Once you do this, you cannot undo this.
... a learning path that allows you to:⚡️⚡️
✅ Create your first Strapi Project.
✅ Access hand-picked Tutorials for beginners & advanced developers.
✅ Belong to an active developer community from around the world
✅ Receive our weekly newsletter
Some other exciting news happening at Strapi: V4 Release
Are You Ready?? A brand new version of Strapi is coming soon. Learn More by Signing up here: