Hey everyone!
If you're as excited as we are for CodeLand 2022 on June 16 & 17, 2022, you'll be pleased to hear that we just dropped a brand new collection of CodeLand merch in the Forem shop ✨
There will be plenty of opportunities to win our merch at CodeLand (including our raffle for simply commenting on any discussion post in this series) but if you'd like to get a jump start on receiving your favorite items, you can purchase them today.
We hope you enjoy thee new CodeLand merch as much as we enjoyed designing it for you 💜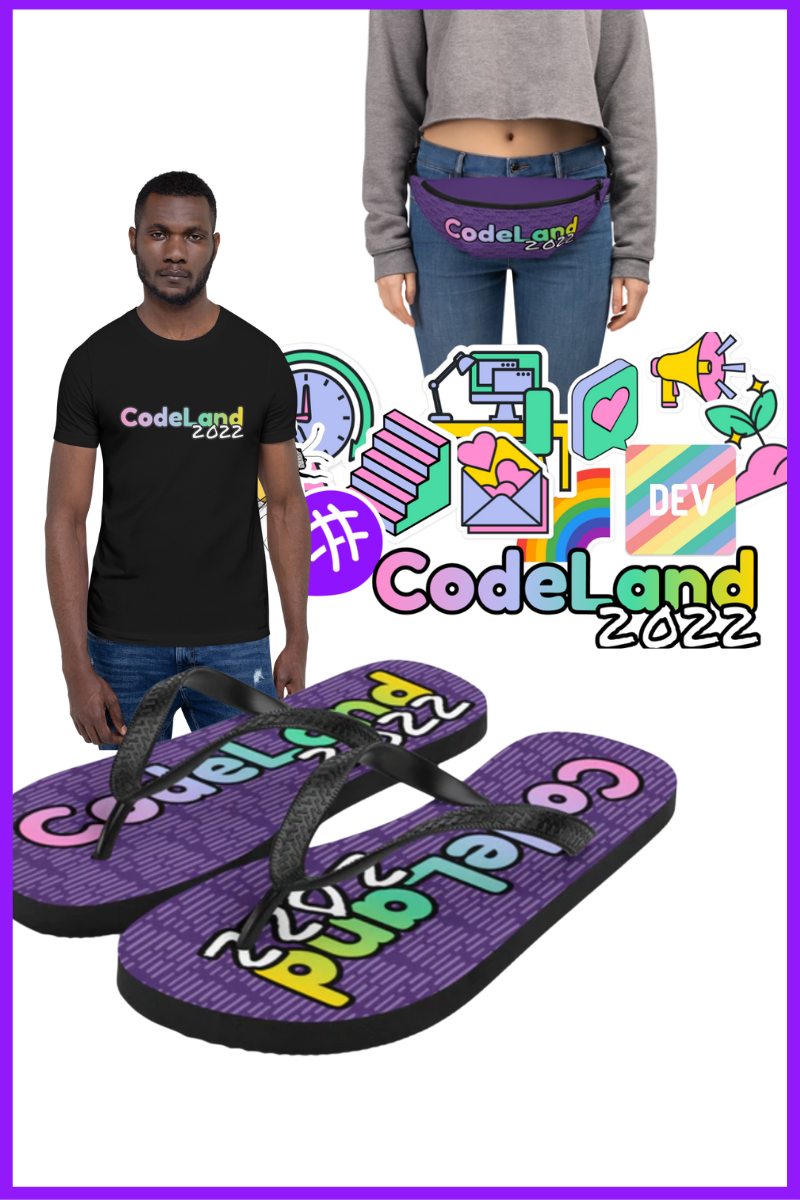 ---
Register for CodeLand 2022 for whatever amount you feel comfortable with here.