Welcome to the "CodeNewbie Community Spotlight" — a series where we interview an individual from our community and highlight all that they've accomplished. We can't wait to celebrate our CodeNewbie community in a new and different way each month!
---
Pronouns: She/He
Location: Singapore, Asia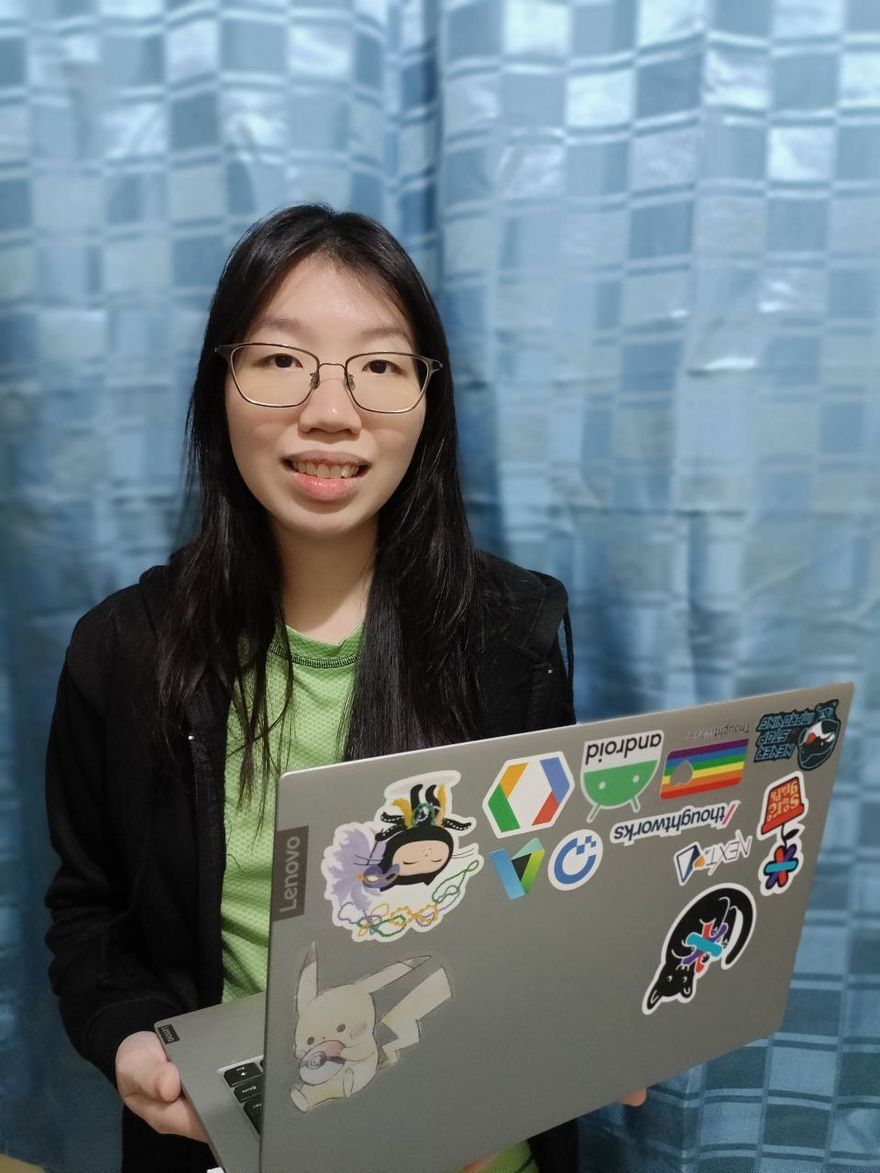 What got you into coding?
I'm a coder by chance! I wanted to be a physiotherapist before I joined university, but I got turned down by the only local school that offered this path. I felt really lost back then, but after a gap year working full-time serving soups & cakes, I decided to join an engineering school in hopes of joining architecture or mechanical engineering. Along the way, I could tell that I'm not cut out for either. However, the random coding classes in our freshman curriculum felt fun. I realized that coding was something that I didn't mind doing for the rest of my life for a living — and that's how I ended up choosing infosystems as a major and becoming a Software Developer.
What's your dream role?
My dream role is one where I get to build meaningful products that help to improve peoples' lives, while working remotely with a flexible schedule. Some domains that I'm more keen on contributing to include developer productivity, healthcare, the environment, etc.
What made you decide to join a community as part of your coding journey?
I didn't know of anyone who had similar interests in frontend development. Perhaps due to the nature of the infosystems curriculum in my school, the friends that I made there were more enthusiastic about machine learning, cybersecurity, devops etc. Even after joining my current job, the projects that I'm assigned to and the teammates I met were very back end-oriented. I wanted to know more people and learn from others who share the same joy of designing, creating and implementing beautiful and accessible user experiences.
"Being active on Twitter has helped me to meet wonderful people from all over the world, become comfortable in reaching out to people in real life, and helped me to expand my knowledge beyond what I just learn in work."
What is something you're particularly proud of?
I am proud of how I started my technical writing journey, and how I have learned to perform activities outside of my comfort zone to become a better version of myself.
Usually, initiating conversations and speaking out tends to on the list of things I would never want to do as an introvert but I also wanted to learn to be a better technical writer beyond just improving my writing itself. Hence, I started to be active on Twitter to converse with fellow techies. Doing so has helped me to meet wonderful people from all over the world, become comfortable in reaching out to people in real life, and helped me to expand my knowledge beyond what I just learn in work. With some of my articles getting featured by different communities, I am proud of my growth as a technical writer.
Tell us about a struggle you've overcome.
Something that I really appreciate about the CodeNewbie community is the diversity of perspectives and backgrounds that people have here, and also the openness towards vulnerability. So in this interview, I would like to share a less disclosed fact about me.
I'm borderline autistic.
Autism doesn't really have a favorable impression by many in society, so I think you would understand why this trait isn't something that I can openly point out to explain to people why I am just… different. It has been difficult for me to express myself or understand things people usually consider as "common sense". That being said, now that I have lived life for over 20 years now, I have learned to cope with this in school and eventually at work too. I still face difficulties speaking out in social settings, but at least I know how to present myself in a way that people find more comfortable to talk to and be with now. It also helps that with a remote working environment, I have access to tools for asynchronous communication, so I can send reactions, type things out and rephrase them properly for others to understand before spitting out semi-monotone fumbled sentences.
What is one fun fact about you?
I like to listen to Japanese pop music while coding because the rhyme is nice and I don't understand it so it won't be distracting.
---
To read more about Estee's coding journey, you can follow them here on CodeNewbie Community and DEV @lyqht.
See you next month for another CodeNewbie Community Spotlight! 💜