This series is a project inspired by @dickiebush's "Ship 30 for 30" Atomic Essays. Which, I commit to spend 30 minutes a day for 30 days straight to write a short essay about software development tools that I love. My goal is to build my daily writing habit and connect to more people. Check out #ship30for30 on Twitter.

---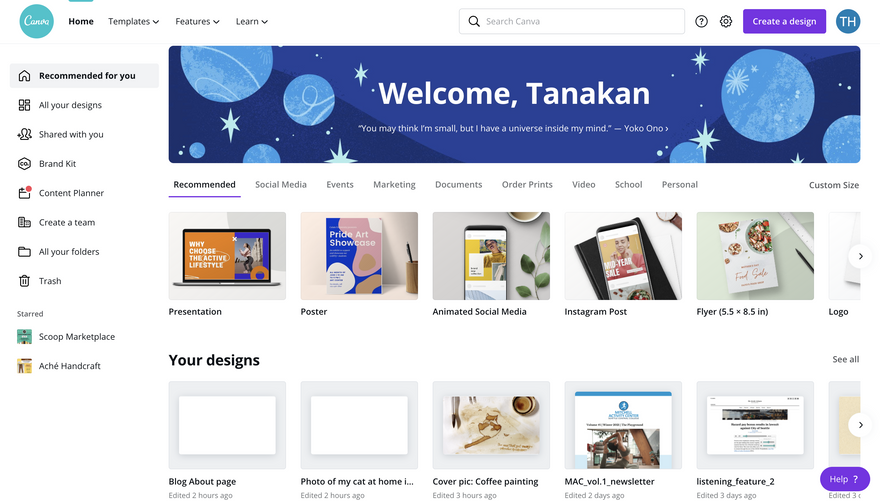 Canva is a simplified version of Adobe InDesign. It's a software that lets you create graphical marketing materials both physical and digital, such as social media posts, pinterest posts, posters, flyers, business cards, marketing signs, logos, and so many more. It's free to use, and can be upgraded to get richer features.
I'd describe Canva as simple, rich and robust, and peaceful to use. It's an ideal software tool in my opinion. I'm telling you why.
Simple – Canva is a drag-and-drop based tool. You can easily move, place, adjust an element around the canvas. There are grid lines that help guide the element position as well. Editing tools, navigation menus and icons are minimal and beginner-friendly.

Rich and robust – Plenty of elements, stock photos, and templates to choose and customize. Canva also integrates with tools like Google Drive, Google Map, Drop Box, HubSpot, and social media platforms that you can import images or export files.

Peaceful to use – With all those features combined, my experience with Canva has been flawless. I get work done fast and effective. It's very satisfying. You can pick up the skill to use Canva within minutes compared to a traditional tool like InDesign, which takes hours or days to get things right.
Although you cannot edit an object at a deep level or handle complex photoshopping like Adobe softwares, Canva is just right. It's just right.